Obama chooses San Francisco Women's Building
to discuss economic plan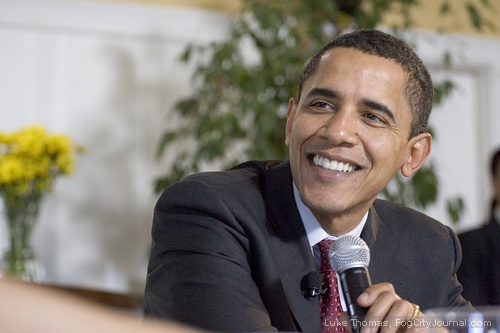 While the US economy continues to show signs of recession, Democratic presidential candidate Senator Barack Obama (D-Illinois) returned to San Francisco today to discuss his economic stimulus plan which includes a tax cut to middle-class families and working mothers.
Photos by Luke Thomas

By Ari Burack
January 17, 2008
Democratic presidential hopeful U.S. Sen. Barack Obama took time from campaigning in Nevada for a visit to San Francisco's Mission District today to trumpet his plan to assist middle-class families and working mothers.
On the heels of a visit to Oakland on Wednesday by former President Bill Clinton -- in support of U.S. Sen. Hillary Clinton's proposal to address the foreclosure crisis, particularly among urban and minority homeowners -- Obama today delivered a message aimed primarily toward women. Obama spoke at a roundtable discussion with four Northern California working mothers at the San Francisco Women's Building, a multicultural community center offering social services and activities.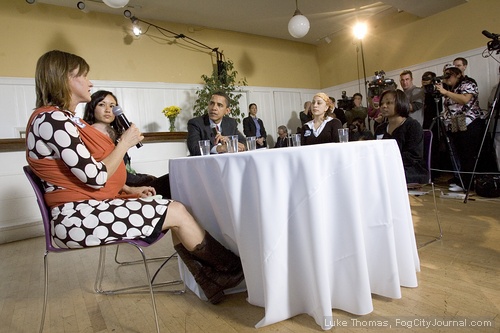 "The price of the American dream has gone up," Obama told the women and a packed audience of media members, adding that working women in particular are "facing increasing uncertainty," with rising costs for health care, education, and gasoline.
"The burden on ordinary families has never been higher," he said.
Obama listened attentively as the women -- some single mothers -- spoke about their struggles to pay for childcare, health care and mortgages while maintaining their jobs.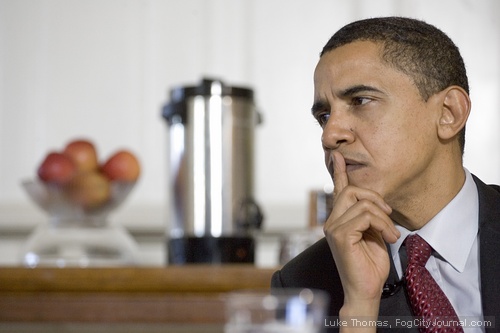 "The burdens of juggling family, and work and medical leave, etc., are everybody's responsibility," Obama commented. "The burden should be placed on the entire family, the entire community," including government, he said.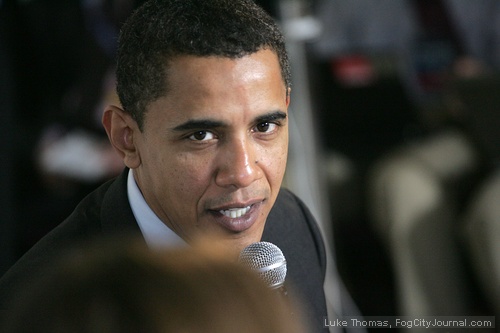 Obama promoted his plan to provide a $500 tax cut for working families, and to expand a current tax credit for child and dependent care. In addition, he would increase funding for after school programs to offer relief to working parents, he said.
His plan also includes proposals to offer sick pay to all fulltime employees, expand the Family and Medical Leave Act, prevent caregiver discrimination in the workplace, and promote flexible workplace arrangements for working parents.
Obama said he intends to invest billions more in education, with an emphasis on early childhood education, and encourage high school curricula that are "relevant to these kids and to the future job market," including apprenticeship opportunities. Once they graduate, Obama said he would offer a $4,000 college tuition credit each year for every student provided they engage in either community or national service programs.
Obama indicated to reporters that his long-term goal to help pay for the programs amidst a weakening economy was to change the tax code to eliminate tax breaks for the wealthy and close loopholes for corporations.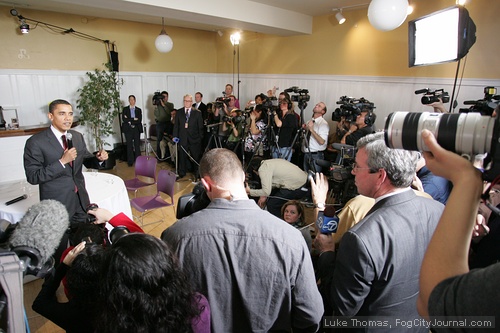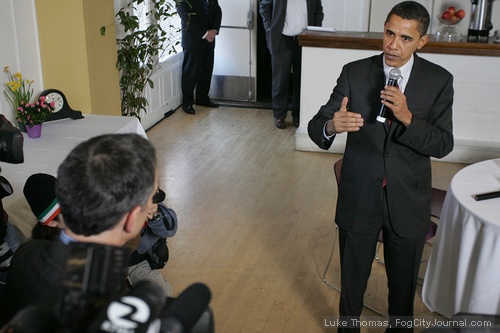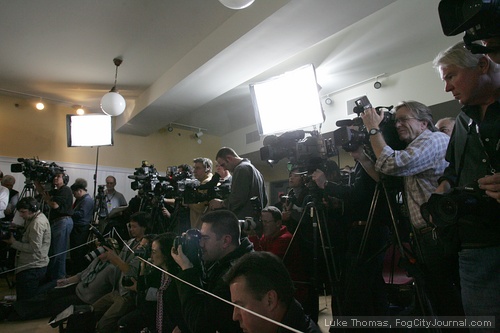 "The most important step is just a short-term stimulus that gets money in people's pockets," he said.
He said his proposal offers $35 billion in tax rebates to middle-income families, as well as a $10 billion supplement to Social Security.
"I think what the American people are looking for," Obama said, "is somebody who can bring Democrats, independents and Republicans together around a long-term strategy for economic growth, and share prosperity."
Obama's next stop was a fundraiser in San Francisco, before returning to Nevada for Saturday's primary, a member of his campaign staff said.
Recent polls show a close race between Obama and Clinton in Nevada. Polls in California still indicate Clinton has a significant lead among Democrats, though the gap has narrowed in recent weeks.
"I think the contest between myself and Sen. Clinton really does have to do with the past and the future," Obama told reporters.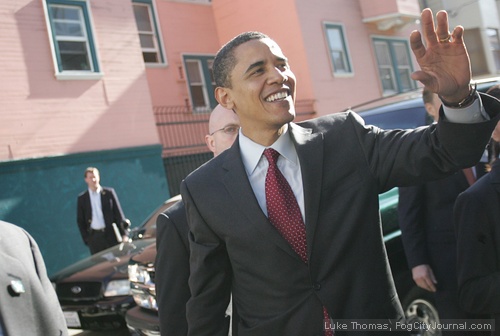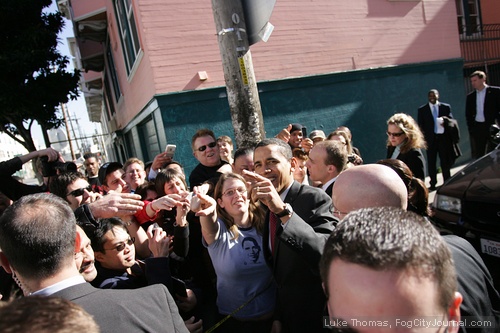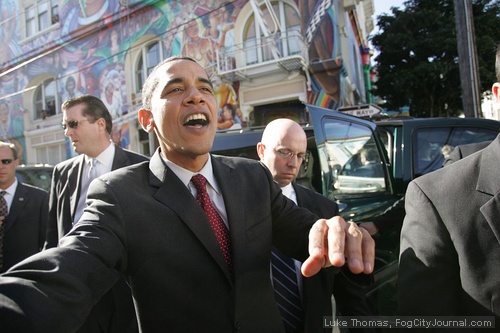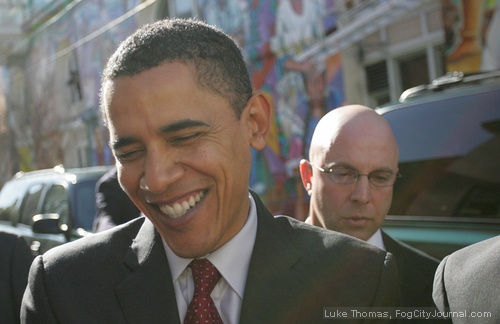 Copyright © 2008 by Bay City News, Inc. -- Republication, Rebroadcast or any other Reuse without the express written consent of Bay City News, Inc. is prohibited.
####