Original Joe's goes up in flames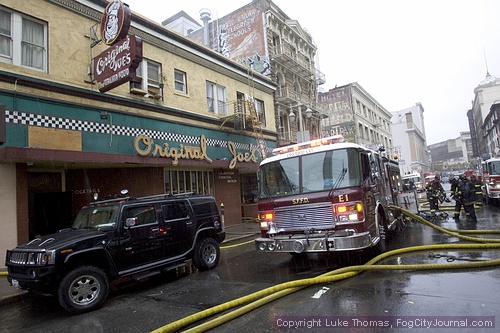 One of San Francisco's oldest eateries, Original Joe's succombed to a two-alarm fire Friday. The fire that began in the kitchen area of the restaurant,
quickly spread to the upper floor and caused significant damage.
Photo(s) by Luke Thomas
By Laura Dudnick
October 13, 2007
Customers enjoying lunch at Original Joe's in San Francisco Friday were rushed from the restaurant mid-meal when a fire broke out, according to the San Francisco Fire Department.
The Italian restaurant famous for its leather booths closed after a fire in the building burned for more than an hour today and caused significant damage, Lt. Mindy Talmadge said.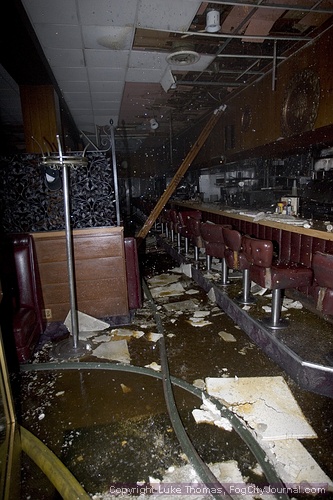 The flames were reported at 11:42 a.m. at Original Joe's, located at 144 Taylor St., according to Talmadge.
The blaze appeared to have ignited in a flue at the restaurant and forced firefighters to attack the structure, including the hotel above, to access the burning areas, said Talmadge.
Approximately 100 firefighters battled the blaze. They tore open the walls and roof to access the flames, according to Talmadge.
The fire was controlled by 12:50 p.m., Talmadge said. About 10 of the 30 units in the hotel above the restaurant are uninhabitable, Talmadge said. "The building definitely needs to be repaired and boarded up," she added.
Talmadge said the Red Cross is assisting with at least two residents who were displaced.
No injuries were reported in the fire, Talmadge said.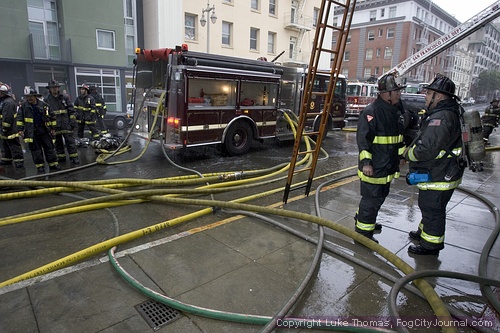 Copyright © 2007 by Bay City News, Inc. -- Republication, Rebroadcast or any other Reuse without the express written consent of Bay City News, Inc. is prohibited.
####