Racoons, endangered species impacted by oil spill, officials announce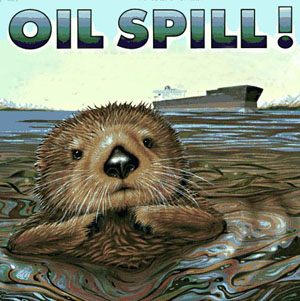 Bay City News
November 17, 2007
Incident Commander Barry McFarland, a representative for the Cosco Busan ship that caused the Nov. 7 oil spill in the San Francisco Bay, said the vessels deployed to clean up oil left on the surface of the water were decontaminated today at San Francisco's Hunters Point and in Alameda.
The ships are no longer in the bay because there is no longer oil on the bay's waters, he said.
"There's no visible oil that we're seeing in the surveillance, so the vessels are being (decontaminated). They're still available to go out and re-respond if conditions change," McFarland said.
Oil is still being cleaned from shorelines, he said.
Nearly 17,000 gallons of the 58,000 gallons of oil spilled into the bay have been collected off the water as of today, McFarland said. The amount of oil collected from shorelines and beaches is difficult to know, he added, as sand and dirt are collected along with the oil.
The ship that leaked the oil following a run-in with a tower of the San Francisco-Oakland Bay Bridge is being repaired in the San Francisco shipyard, McFarland said.
Assistant Chief of the California Department of Fish & Game Steve Edinger gave an updated number of recovered wildlife, totaling 1,005 live birds, 1,030 dead birds, and two dead raccoons as of 2 p.m. today.
Two species of birds currently on endangered species lists have also been recovered dead, including two Marble Murlets and one Brown Pelican, according to Edinger.
In Half Moon Bay Friday, 38 birds were re-released and additional birds may be ready for release Monday, he said.
Fish and Game officials will also be testing seafood caught within the restricted area three miles from the shoreline between San Pedro Point and Point Reyes Lighthouse, Edinger said.
Fishing ceased following Governor Schwarzenegger's executive order suspending fishing in areas affected by the oil spill until Dec. 1. Fishing outside of the restricted area is open, and fish and crab caught in open areas will not be tested for safety, Edinger said.
"That was an area that we do not believe there was an impact to the seafood," Edinger said.
Closed areas may be reopened if it is deemed safe by Fish and Game officials, but they may also be kept closed if necessary, according to Edinger.
Copyright © 2007 by Bay City News, Inc. -- Republication, Rebroadcast or any other Reuse without the express written consent of Bay City News, Inc. is prohibited.
####