Newsom announces expansion
of city health care access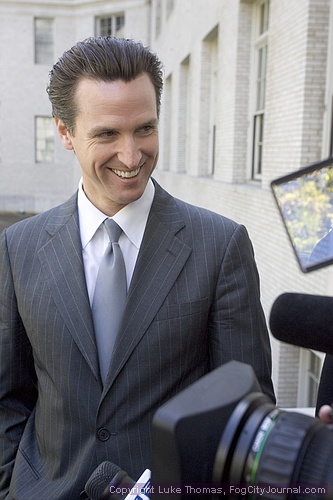 Mayor Gavin Newsom
Photo(s) by Luke Thomas

By Ashley Wright
September 19, 2007
Mayor Gavin Newsom announced Tuesday the expansion of the city's Healthy San Francisco, a service that provides healthcare to uninsured adult city residents, from two centers to 22 centers now providing service.
Newsom and Supervisor Tom Ammiano met Tuesday to outline the projected growth of the program, which currently provides healthcare assistance to 1,850 people, according to the Mayor's office.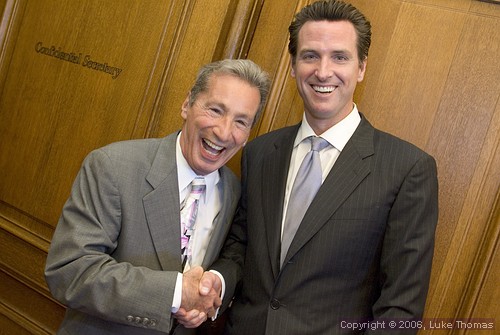 Supervisor Tom Ammiano and Mayor Gavin Newsom
With the addition of Healthy San Francisco centers Tuesday, officials anticipate a total of approximately 46,000 uninsured San Francisco residents to be enrolled in Healthy San Francisco by June 2008.
"The initial success of Healthy San Francisco proves that we can fill the critical gap left unfulfilled by the broken health insurance systems," the Mayor said Tuesday. "Ultimately we seek universal health access for everyone regardless of their income."
The program, funded by contributions from employers, the city and county of San Francisco, and federal money, began with two centers and is now available at 27 sites, according to the Mayor's office.
Copyright © 2007 by Bay City News, Inc. -- Republication, Rebroadcast or any other Reuse without the express written consent of Bay City News, Inc. is prohibited.
####