Man shot outside Tenderloin café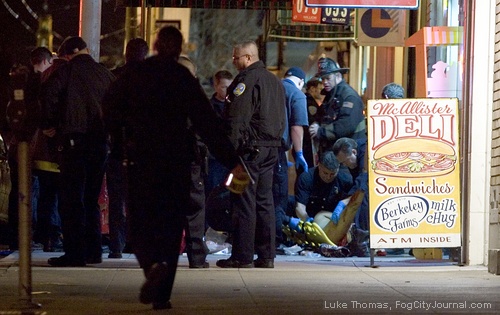 Paramedics attend to man who was shot outside Wild Awakenings coffee shop
on McAllister Street this evening.
Photo by Luke Thomas
By Jesse Dungan
January 28, 2008
One person was injured in a shooting Monday night in San Francisco's Tenderloin/Civic Center neighborhood, police said.
Officers were dispatched to the 100 block of McAllister Street at approximately 8:30 p.m. on reports of the shooting. Police said one person was injured by the gunfire.
No other information was immediately available.
####