Gunfire erupts in Union Square, two injured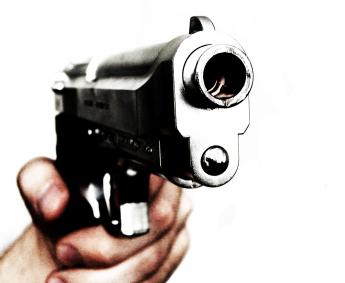 Bay City News
December 8, 2007
Two separate shootings in the span of a half hour in downtown San Francisco Friday evening sent two victims to the hospital.
The latest shots were fired in the bustling area of Union Square at around 9:30 p.m., injuring a 16-year-old Asian boy, San Francisco police officers said.
A bullet struck the teen in the ankle and he was transported to San Francisco General Hospital in stable condition, police said.
Officers are questioning a suspect in the shooting but haven't made any arrests.
About 30 minutes earlier, police responded to a shooting at Eighth and Market streets that injured one victim.
The victim was rushed to General Hospital with wounds that do not appear life threatening, police said.
No arrests have been made in either shooting and investigations are ongoing.
Copyright © 2007 by Bay City News, Inc. -- Republication, Rebroadcast or any other Reuse without the express written consent of Bay City News, Inc. is prohibited.
####