Restaurant group takes city healthcare mandate
to U.S. Supreme Court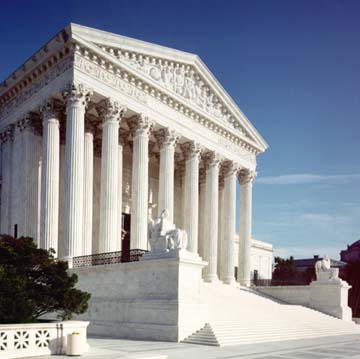 By Julia Cheever
February 14, 2008
A U.S. Supreme Court justice has been asked by a group of San Francisco restaurant owners to step into a dispute about whether businesses should be asked to help pay for the city's pioneering health care plan.
The Golden Gate Restaurant Association on Friday asked Justice Anthony Kennedy to suspend an employer spending requirement until an appeal is completed.
Association lawyers wrote that allowing the city to enforce the requirement during the appeal would undermine national uniformity in worker benefit plans and "cause confusion far beyond San Francisco."
Kennedy is the Supreme Court judge who handles emergency appeals from California and other western states within the jurisdiction of the 9th U.S. Circuit Court of Appeals.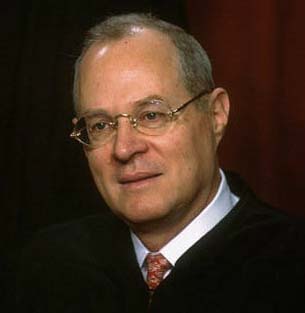 Justice Anthony Kennedy
Photo courtesy Academy of Achievement
San Francisco city attorney's office spokesman Matt Dorsey said that Kennedy's staff late Wednesday asked the city to file a response to the restaurant owners' papers by next Wednesday.
The city's Healthy San Francisco program is aimed at providing health care for 73,000 uninsured residents who aren't covered by other government programs.
The measure requires employers to contribute a portion of the financing for the program. Businesses with 20 or more workers must spend a set amount per worker either on their own plans or on payments to the city.
After the restaurant association sued to challenge the spending mandate, a federal trial judge ruled that the requirement violates a U.S. law that regulates employee benefit plans.
But last month, a panel of the 9th U.S. Circuit issued an emergency stay allowing the city to go ahead with requiring employer contributions while it appeals the trial court ruling. The panel said the city has a strong likelihood of winning the full appeal and that a stay would avoid "preventable human suffering."
The restaurant group's petition to Kennedy asks the high court justice to set aside that stay.
Dorsey said the city's position is that the appeals court is "already moving quickly" on the full appeal and that there is no reason to overturn the stay.
The appeals court has ordered an expedited briefing on the full appeal, with final briefs due April 11. It is expected to set a hearing on the appeal soon afterwards.
The employer mandate requires businesses with 20 to 99 workers to spend $1.17 per hour per employee and those with staffs of more than 100 to spend $1.76 per hour on health care plans or payments to the city.
--
####