Blue ribbon panel to discuss hospital's future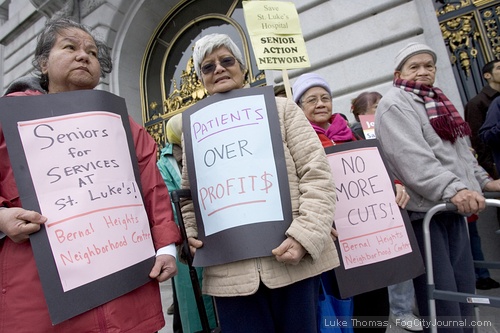 Photos by Luke Thomas
By Ari Burack
January 25, 2008
A "blue ribbon panel" of hospital officials and community members will likely convene in February to consider the future of St. Luke's Hospital, an acute-care facility serving many low-income minority and elderly residents of San Francisco's lower Mission and South of Market neighborhoods.
Officials with the California Pacific Medical Center, which began overseeing St. Luke's in 2007, told a committee of the San Francisco Board of Supervisors on Thursday that the panel would include representatives of the business, medical and labor communities, as well as the medical center.
California Pacific Medical Center officials are attempting to quell fears by some residents that their hospital services will diminish, or even that the hospital will be closed.
The center's spokesman, Kevin McCormack, said Thursday that there are no plans to close the hospital, rather the panel will consider whether the hospital's acute care services will remain - and if so, in what form - or be transferred to other locations, he said.
"The basic patient care that's always been there, that stays," said McCormack.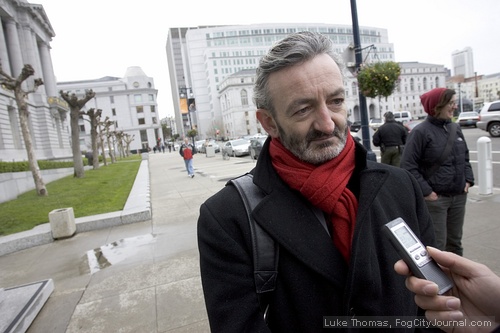 CPMC spokesperson Kevin McCormack
According to McCormack, the nonprofit medical center needed $30 million to pay off the hospital's debts in 2007, and has an agreement to keep it open as an acute-care facility until 2009.
"We're looking to make it as financially viable as possible, knowing it may never be profitable," McCormack said.
California Pacific Medical Center Senior Vice President of Operations Grant Davies told the supervisors the panel would help the hospital move forward in a way "that we believe is the right direction."
"We really look forward to input from everyone on that process," he added.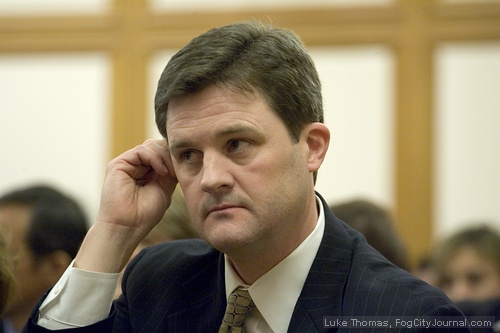 Grant Davies, CPMC Senior Vice President of Operations
Dr. Mitch Katz, Director of the Department of Public Health, called CPMC's action "a giant, positive step."
"We have a critical stake that St. Luke's remains as an acute care hospital," Katz said.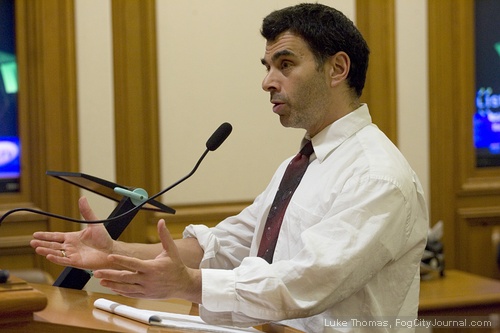 Dr. Mitch Katz, Director of the Department of Public Health

The in-patient census at St. Luke's, Katz says, is between thirty and forty patients. Though small, relative to the hospital's census, Katz said if St. Luke's lost its in-patient care, low-income patients would have to go to San Francisco General Hospital which currently runs at 110 percent capacity.
"I've made it very clear to CPMC that my involvement is predicated on the goal of a viable acute care center at St. Luke's hospital. If the idea is to figure out how to close the hospital and develop other outpatient practices, that's not my goal," Katz said.
According to Katz, CPMC has agreed to hold meetings regarding the hospital's future that would be open to the public.
Supervisor Michaela Alioto-Pier, who championed the cause to save St. Luke's, said she was encouraged by CPMC's commitement to save St. Luke's from closure.
"I do want to reiterate the importance of the commitment that we have gotten from CPMC to move forward," Alioto-Pier said. "Dr. Katz would not be sitting here supporting this panel if it weren't with the express promise from CPMC, that St. Luke's hospital will remain a hospital in the Mission District. We have come a very long way since October. And that is to be really recognized."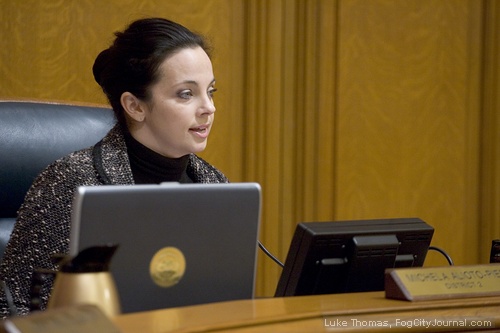 Supervisor Michaela Alioto-Pier
Alioto-Pier said she and other supervisors had been"butting heads with CPMC for quite some time."
"Part of the process that I agreed to do this, along with Dr. Katz, is that we're looking at a real hospital, and that we're not talking about medical pods. We're looking at emergency rooms, we're looking at facilities that we need in this community," Alioto-Pier said.
But California Nurses Association Spokesman Shum Preston says CPMC's Blue Ribbon Panel is a "diversionary tactic."
"They continue to cut, and continue moving forward with their attempts to close St. Luke's," Preston said.

Supervisor Ross Mirkarimi, who decried what he called "corporate tyranny" by the medical center against St. Luke's and its patients, asked Davies for a legally binding pledge that there be "no reduction of services at St. Luke's."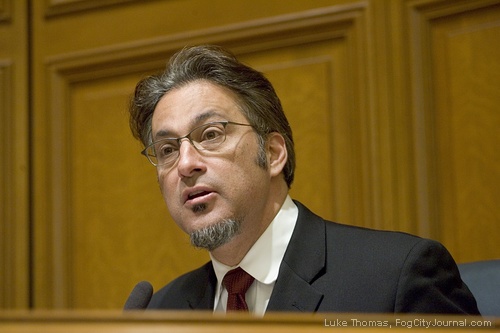 Supervisor Ross Mirkarimi
"I would not presume to adopt your presumptions about 'everything would be the same as it is today,'" Davies responded.
The panel, whose members have not been officially announced, will likely issue its recommendations in June, according to Davies.
John Han contributed to this report.
Copyright © 2007 by Bay City News, Inc. -- Republication, Rebroadcast or any other Reuse without the express written consent of Bay City News, Inc. is prohibited.
####