Muslim bakery arrests linked
to Chauncey Bailey murder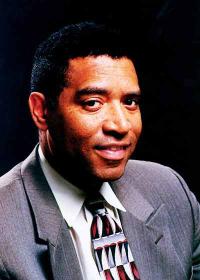 Chauncey Bailey
Photo courtesy Oakland Tribune
By Jeff Shuttleworth
August 3, 2007
Oakland Assistant Police Chief Howard Jordan this afternoon announced several arrests linking members of Your Black Muslim Bakery to various crimes, including the Thursday murder of veteran journalist Chauncey Bailey.
Following a long-term investigation culminating with raids on four Oakland locations early this morning, including Your Black Muslim Bakery at 5832 San Pablo Ave., police took seven members of the bakery into custody on several felony charges, including suspicion of murder, kidnapping, robbery and assault.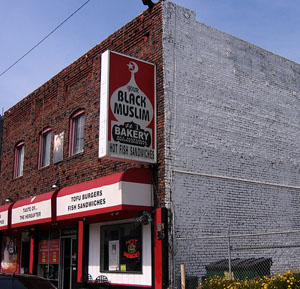 Your Black Muslim Bakery, located in Oakland,
was the scene of an early morning S.W.A.T team raid.
Photo courtesy Trace3, Flickr.com
Police found several weapons as well as evidence linking members of the bakery to the shooting death of Bailey, Jordan said.
Copyright © 2007 by Bay City News, Inc. -- Republication, Rebroadcast or any other Reuse without the express written consent of Bay City News, Inc. is prohibited.
####