Identities of Tenderloin shooting robbery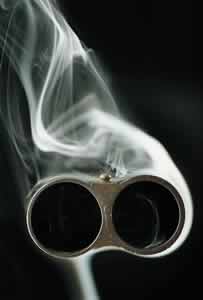 By Maya Strausberg
October 26, 2007
Four suspects are in custody in connection with the shooting and robbery of a 38-year-old man in San Francisco's Tenderloin neighborhood Thursday morning.
A witness saw two men and two minors walk up to the victim in the 400 block of Ellis Street and rummage through his pockets, said police. The witness then reported hearing two or three gunshots.
A desk clerk at a hotel nearby heard the victim say, "Help me. I've been shot."
The clerk called police at approximately 2:30 a.m.
Another witness reported seeing the suspects flee. One of the suspects was carrying a gun and wearing a black shirt with a white skeleton print, the witness told police.
Officers found the suspects when they arrived and chased them.
They caught the two minors about one block from the crime scene and the men in an alleged getaway vehicle. Police also found a gun and the shirt with skeleton print.
All four were arrested, including James Talley, 20, and London Shaw, 19, both of San Francisco. All four suspects were charged with robbery, aggravated assault and resisting arrest.
The two juveniles, ages 15 and 17, were additionally charged with conspiracy.
The victim was transported to a local hospital with life-threatening injuries.
Copyright © 2007 by Bay City News, Inc. -- Republication, Rebroadcast or any other Reuse without the express written consent of Bay City News, Inc. is prohibited.
####