Boy, 11, among Western Addition
juvenile shooting victims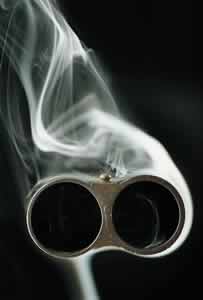 By Tamara Barak

June 14, 2007
An 11-year-old boy is among the seven victims of gun violence that flared up in a Western Addition public housing complex Wednesday night and today, San Francisco police said.
The child and his two companions - boys ages 14 and 16 - represent this morning's victims. They are all expected to survive, San Francisco police Sgt. Neville Gittens said this afternoon.
The boys were shot at 8:53 a.m. at 3 Friendship Circle between McAllister and Fulton streets, according to authorities. Gittens said three to four male suspects approached the boys and started shooting.
The triple shooting occurred in the same area where four people - including an innocent bystander - were wounded in a shooting less than 12 hours earlier.
Both incidents are the result of a dispute between two groups that live in different public housing developments in the city, Gittens said.
Wednesday night's shooting at the housing project was reported at 9:31 p.m. Police said that three boys - two 17-year-olds and a 16-year-old -- were walking when they were approached by a group of seven males who began shooting at them, wounding the trio.
Two of the teenagers were transported to San Francisco General Hospital and are expected survive, according to police. The third went to Kaiser Permanente San Francisco Medical Center by himself and is still fighting for his life, police said.
A 28-year-old man was slightly wounded when a bullet ricocheted off a door and struck him in the thigh, Gittens said. The man was an innocent bystander, according to police.
San Francisco Supervisor Ross Mirkarimi blasted the city's mayor, police chief and district attorney following this morning's shooting.
Mirkarimi, who represents the neighborhood on the city's Board of Supervisors, said he came out to the scene of both shootings.
After the first incident, San Francisco Police Chief Heather Fong assured him she would provide police presence in Friendship Village, Mirkarimi said.
"I expected a fixed presence of SFPD and I learned there was not and I'm not happy about it," he said.
Gittens said this morning, however, that there was a significant police presence following Wednesday night's shooting. He said he wasn't sure if police were still in the area when the violence erupted again this morning.
The Police Department has stepped up its number of both uniformed and plainclothes officers since this morning's shooting, Gittens said.
Mirkarimi called for "an aggressive intervention to deal with the gun violence that's occurring between different housing developments."
The supervisor said he is frustrated with District Attorney Kamala Harris' failure to aggressively prosecute cases he's referred to her office.
"The district attorney needs to start prosecuting cases that show people that you can't commit violent crime with impunity," Mirkarimi said.
"You have - literally - elementary school kids and teenagers carrying guns and shooting people and not knowing the difference between right and wrong.
If their parents and guardians have abdicated their ability, then someone needs to step up to the plate."
The supervisor said it's been an "agitating" experience trying to get coordinated violence prevention services from the city's juvenile probation, recreation and parks and workforce development departments to combat the Western Addition's spike in violence.
"Today I'm all over the mayor and all over the police chief and all over city agencies to give me a detailed plan," as to how they're going to provide a safe summer, Mirkarimi said.
The Police Department's gang task force continues to investigate both shootings. There have been no arrests.
Copyright © 2007 by Bay City News, Inc. -- Republication, Rebroadcast or any other Reuse without the express written consent of Bay City News, Inc. is prohibited.
####