Yahoo comments on settlement
with jailed chinese journalists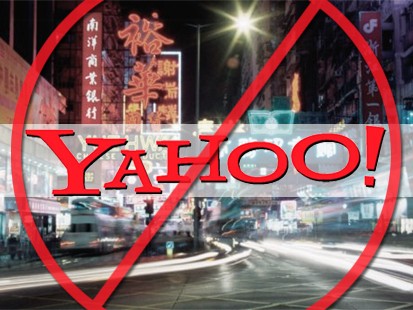 By Julia Cheever
November 14, 2007
Two human rights organizations yesterday announced the settlement of a human rights lawsuit filed against Yahoo! Inc. in federal court in San Francisco on behalf of two jailed Chinese journalists. Wang Xiaoning, an editor of online journals, and Shi Tao, a news reporter, advocated democratic reforms.
Their lawsuit claims they were arrested, sentenced to 10-year prison terms and tortured in prison after the Sunnyvale-based Internet company gave Chinese authorities information about their e-mails.
Wang's wife, Yu Ling, who came to San Francisco in April to file the lawsuit, was also a plaintiff in the case.
The terms of the settlement are confidential.
But lawyers from the World Organization for Human Rights USA and the International Justice Project said the settlement came after a congressional hearing last week on Yahoo!'s role in providing the information.
Yahoo! General Counsel Michael Callahan acknowledged at the hearing that company officials were aware the Chinese information request referred to alleged illegal provision of state secrets. The lawsuit contended the executives knew that alleged crime was used as a mechanism for the prosecution and mistreatment of political dissidents.
At an earlier congressional hearing last year, Callahan had testified the company didn't know the nature of the Chinese government's request.
Attorney Morton Sklar, executive director of the World Organization for Human Rights USA, said that Yahoo! Chief Executive Officer Jerry Yang met with the journalists' families and lawyers immediately after the Nov. 6 hearing of the House Foreign Affairs Committee and ironed out the elements of the settlement.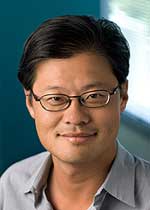 Yahoo CEO Jerry Yang
Sklar said that while the settlement is private, its nature is indicated by issues raised at the congressional hearing and in the lawsuit.
He said those issues include the need for strong efforts by Yahoo! to help secure the journalists' prompt release from prison; consideration of a policy to prevent future Internet information disclosures when political repression might be at stake; and efforts to meet the humanitarian needs of those who were imprisoned.
Sklar said, "U.S. firms have to abide by U.S. and international laws and human rights standards when they do business abroad, not just the requirements imposed upon them by host governments."
He said, "Obtaining the settlement also provides a strong precedent that U.S. corporations must pay greater attention to the human rights consequences of their actions, and that they will be held accountable if they participate in or serve as accomplices to arbitrary arrest and torture."
Yang said yesterday the company is working to provide financial, humanitarian and legal support to the two journalists' families and will also create a separate humanitarian relief fund to support other political dissidents and their families.
He said, "After meeting with the families, it was clear to me what we had to do to make this right for them, for Yahoo! and for the future.
"Yahoo! was founded on the idea that the free exchange of information can fundamentally change how people lead their lives, conduct their business and interact with their governments. We are committed to making sure our actions match our values around the world," Yang said.
The lawsuit claimed Yahoo! violated international human rights law as well as the U.S. Torture Victims Protection Act, the U.S. Electronic Communications Privacy Act and other U.S. and California laws.
The case had been assigned to U.S. District Judge Claudia Wilken of Oakland, who ruled in an Oct. 31 order that some preliminary evidence gathering could begin.
Lawyers for the journalists and Yahoo! filed a notice of dismissal of the case in Wilken's court this morning.
Copyright © 2007 by Bay City News, Inc. -- Republication, Rebroadcast or any other Reuse without the express written consent of Bay City News, Inc. is prohibited.
####