Caption Action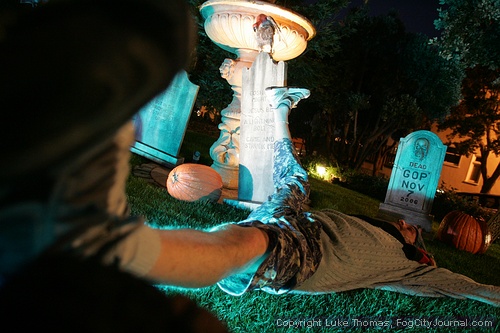 Photo(s) by Luke Thomas
By Luke Thomas
October 15, 2007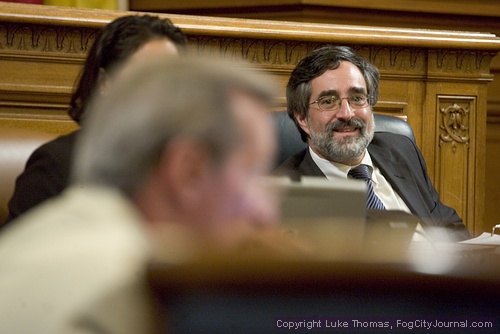 Board President Aaron Peskin sends a smile this way after Supervisor Tom Ammiano (foreground) asked for a vote to be rescinded. On the second go around, after Ammiano corrected his vote, Peskin switched his vote from yay to nay, sinking Supervisor Michela Alioto-Pier's conflict of interest charter amendment.
WTG Aaron!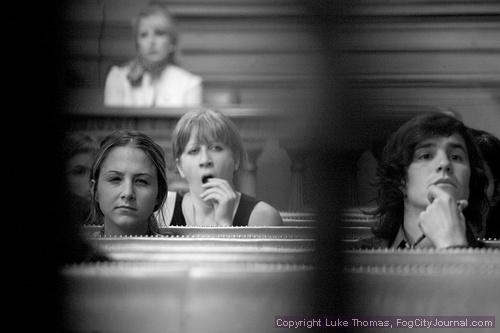 Scrutiny, boredom and interest.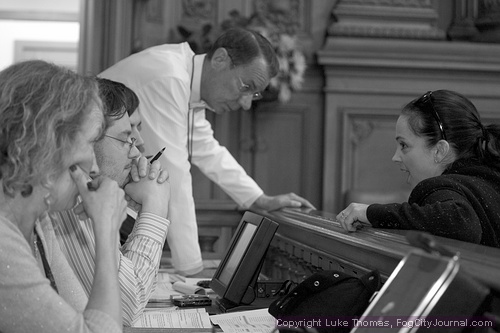 Pat Murphy pretending to be interested.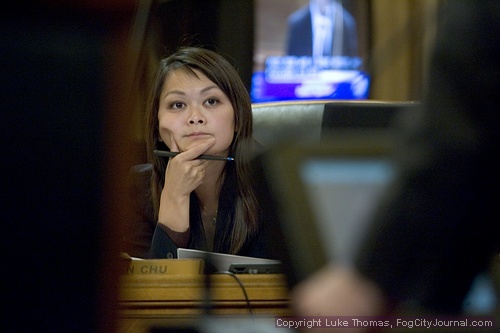 Interim District 4 Supervisor Carmen Chu looking interested.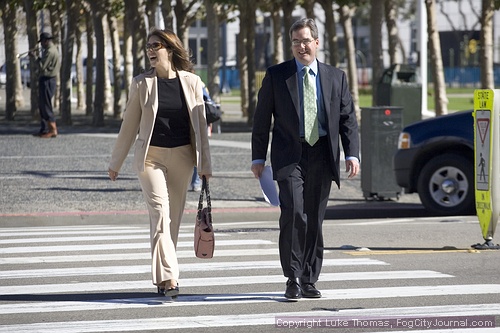 All smiles with a spring in his step, City Attorney Dennis Herrera
returns to City Hall after lunching with this hottie.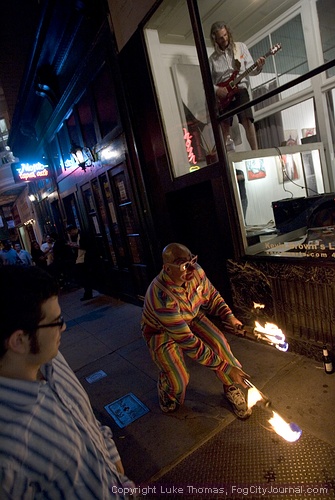 Kenny the Clown draws looky lou's while Grasshopper Alec Kaplan
plays guitar at a Josh Wolf (foreground) fundraiser
held at Live Worms Gallery in North Beach yesterday.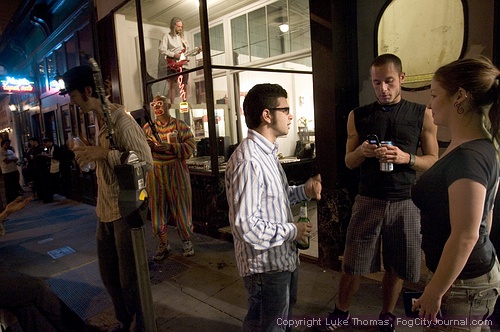 Josh impresses a New Yorker chick with his campaign platform
while her dude tinkers with his phone.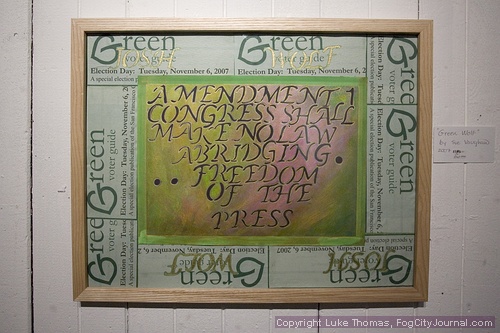 Sue Vaughan's tribute to Josh Wolf:
"Congress shall make no law abridging freedom of the press."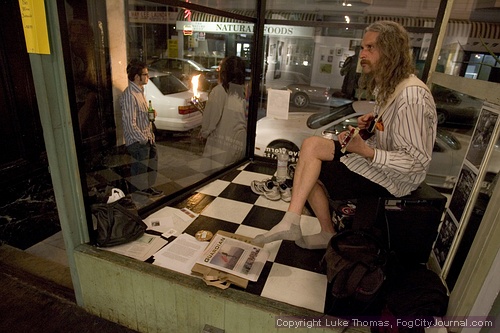 Vegan Grasshopper Alec Kaplan reaches near nirvana in North Beach.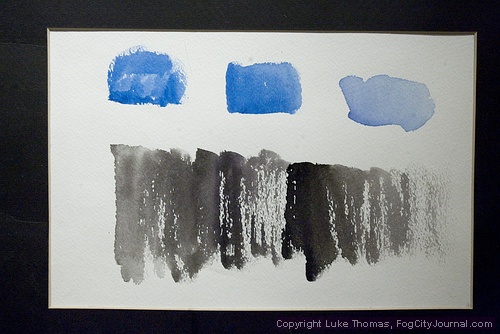 Plato's archetypes by Mark Schwartz.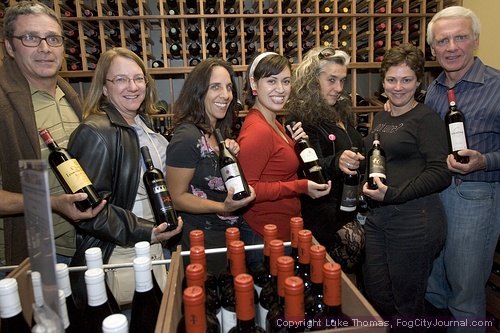 Wino's Daniel, Becky, Sue Vaughan, Elaine Santore, Krissy Keefer, Mona Brown and Chris Cummings.
####