Bayview Affordable Housing Initiative signature drive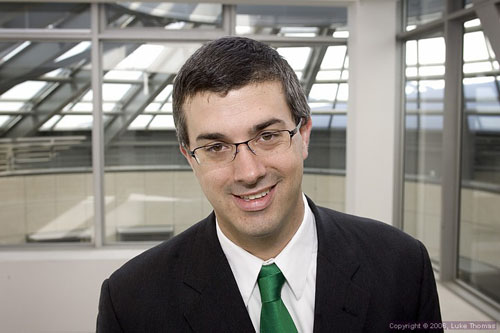 District 6 Supervisor Chris Daly
Photos by Luke Thomas
By Chris Daly, reprinted with permission
January 21, 2008
Please join me this Wednesday, as community leaders from Bayview-Hunters Point and progressive allies launch a signature-gathering drive to qualify the Bayview Affordable Housing Initiative for the June 2008 ballot. This initiative will require that at least 50 percent of all housing built in Hunters Point/Candlestick be affordable to San Franciscans at a mix of incomes (between 30% and 80% median income). It will also require the phased rebuilding of Alice Griffith Public Housing while protecting all current residents against displacement.
The Bayview Affordable Housing Initiative is especially important, as the political establishment joins forces with megadeveloper Lennar Corp. in one of the largest land grabs in San Francisco history. Lennar, who is developing 1600 units of housing in Hunters Point, has already reneged on promises of affordability in those units and has negligently exposed neighboring residents to asbestos particulate. Lennar, along with Senator Dianne Feinstein, former Mayor Willie Brown, and Mayor Gavin Newsom, is now circulating a petition called the "Bayview Jobs, Parks, and Housing Initiative" for June's ballot that would green-light Lennar's control of an additional 350 acres of San Francisco land without mandating any minimum level of community benefit. This means that Lennar may be allowed to develop up to 10,000 new housing units with no minimum housing affordability, despite the fact that the primary housing issue facing Bayview Hunters Point is affordability (Bayview Hunters Point Area Plan).
The Bayview-Hunters Point/Progressive coalition has less than 2 weeks to gather 7,168 valid signatures to qualify the Bayview Affordable Housing Initiative for June's ballot, as signatures are due by February 4th. Needless to say, it is going to take a significant grassroots effort to quality our measure.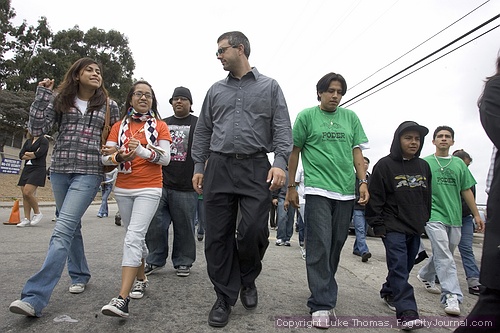 Please join me this Wednesday, January 23rd, at 5:30pm, at the SF Green Party, 1028 Howard St # A (between 6th and 7th) for a brief training and signature-gathering mobilization. Also, watch out for big weekend mobilizations in the next 2 weeks.
And make sure to read more about Lennar in Sarah Phelan's excellent Bay Guardian articles, Question of Intent and The Corporation That Ate San Francisco.
####