Critical Mass celebrates fourteen-year anniversary
Calls on Bush administration to end misadventure
in Iraq and Afghanistan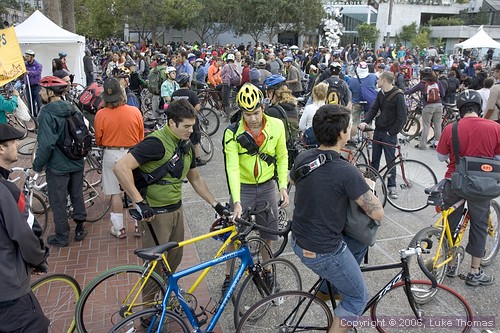 Critical Mass bicyclists convened at Justin Herman Plaza yesterday
to celebrate the 14th anniversary of Critical Mass.
Photo(s) by Luke Thomas
By Luke Thomas
September 30, 2006
Several hundred bicycle riders convened on the 14th anniversary of Critical Mass at Justin Herman Plaza yesterday evening calling on the Bush regime to withdraw U.S. troops from Afghanistan and Iraq, and to bring to an end the Bush administration's failed policy of securing peace and security in the Middle East.
Over 2900 coalition troops have died in Iraq, as many as 19,000 have been wounded and/or maimed, and over 44,000 Iraqi civilians have been killed since U.S.troops invaded Iraq on March 20, 2003.
Meanwhile, a recent U.S. declassified intelligence report indicates the U.S. occupation of Iraq and Afghanistan is fueling terrorism and helping to recruit "supporters for the global jihadist movement."
Krissy Keefer, Green Party candidate for the 8th Congressional District, whose campaign platform includes the impeachment of President Bush and Vice President Dick Cheney, for crimes against humanity, attended the Critical Mass event to bring awareness to Keefer's campaign and candidacy.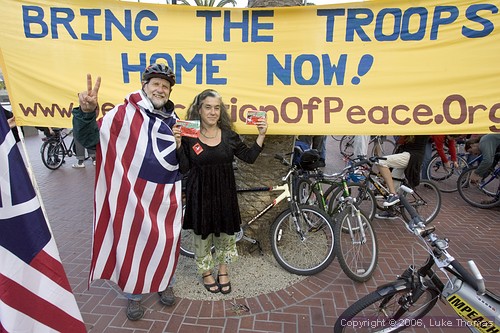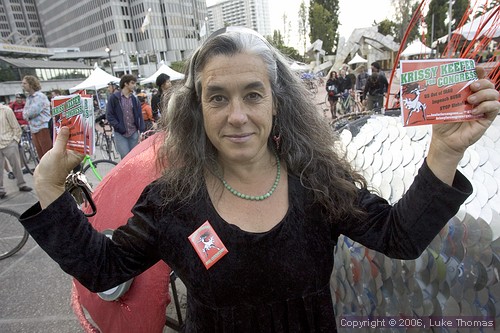 "Nancy Pelosi does not represent the core values of many San Franciscans. She continues to support appropriations for the war effort while maintaining a public appearance of being anti-war," Keefer explained to San Francisco constituents while handing out campaign literature.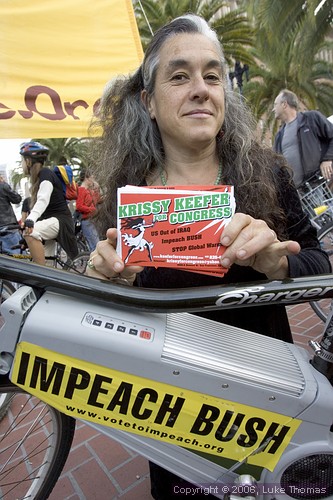 Alix Rosenthal, candidate for District 8 Supervisor, was also present at the gathering to help garner support for her challenge to incumbent Supervisor Bevan Dufty.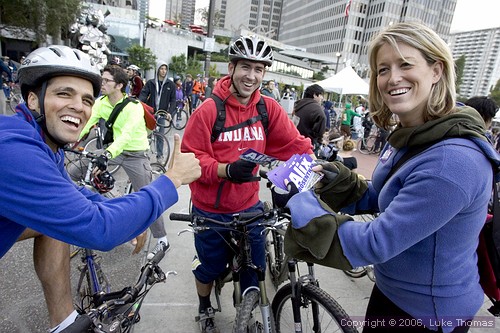 Alix Rosenthal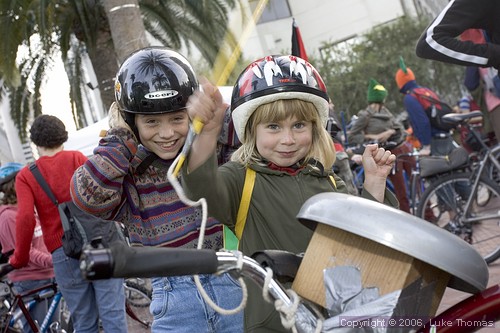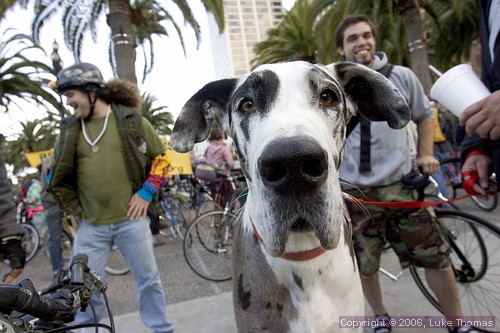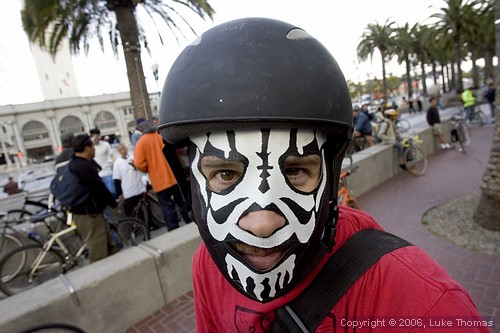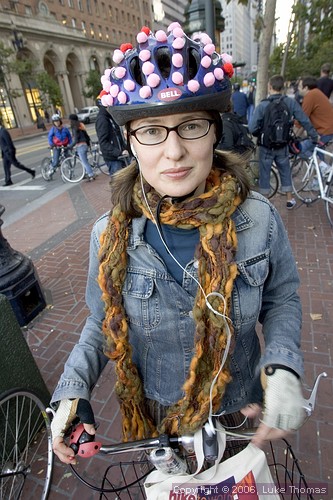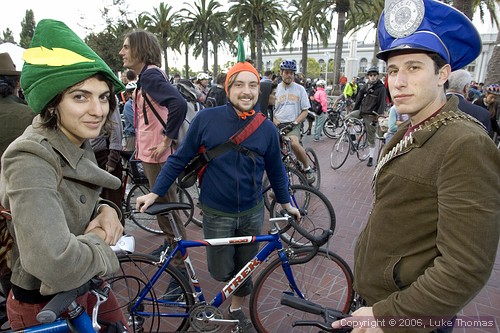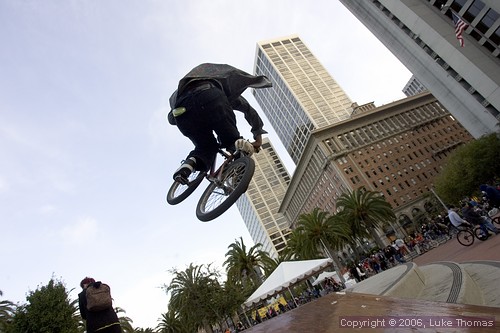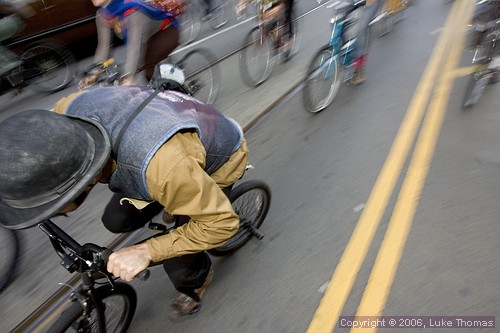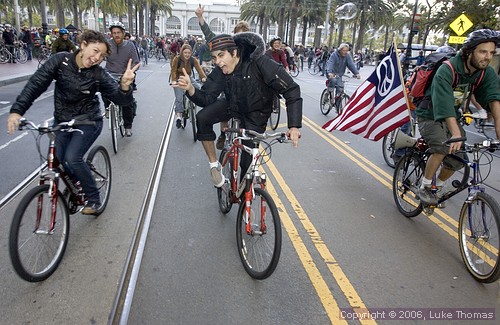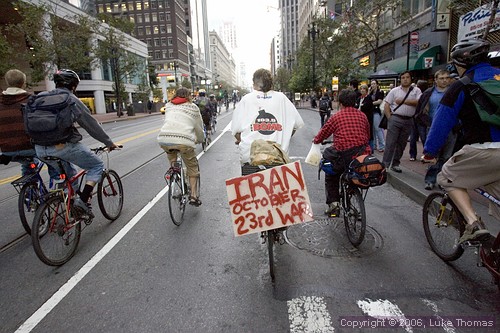 ####