The CrackBerry Chronicles
With Elaine Santore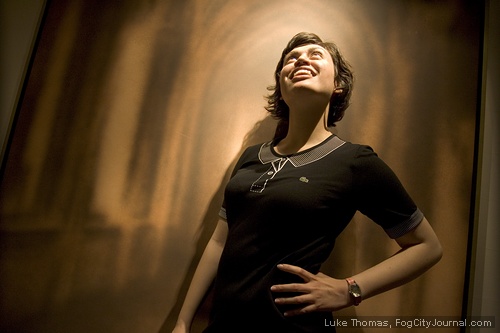 Photo(s) by Luke Thomas
October 19, 2007
Odds 'n' Sods
It's been all quiet on the SF political gossip front. Nobody's doing anything worth writing about; the groupies and wannabeens are causing dramz, and I'm almost uninspired enough to give them ink. But I'll let them continue their desperate pleas for attention, while I look the other way and text my BFF on my CrackBerry.
Speaking of the BFF: Aaron, my favorite Detroit native, mocialite, and pretend son, was unceremoniously fired from his job last week. When he gave me the sad news, I exclaimed, "This is so not our year!"
Some advice for my fellow Twentysomething Nightmares in the workplace: be careful what you send with your professional email account. Big Brother is watching you. And when I say Big Brother, I'm not referring to my Big Brother (who's awesome), but the creepy IT guy who reads all your emails. When in doubt, use your personal account.
I've been so bored lately I've taken up reading again. On Wednesday, I realized I'm the last person in SF who hasn't actually read Sean Wilsey's memoir, so I picked it up at Borders in Westfield Mall. Turns out Gavin Newsom is a regular customer there. The man at the counter said Gavin came in alone, and had a lot of attitude. All I could think was, "Gavin's still a celebrity?"
Whatevs, Gavin's still not as interesting or as famous as this dude: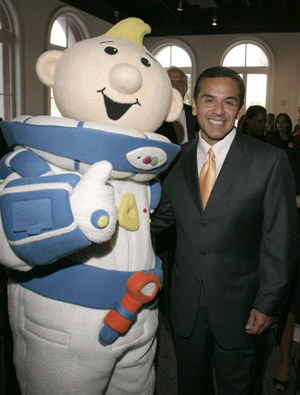 Los Angeles Mayor Antonio Villaraigosa.
His orange tie guarantees CrackBerry's endorsement in 2011.
Photo by Mathew Imaging for WireImage
Please, please let it be November 7th already, so I can accept the inevitable…
Caption Action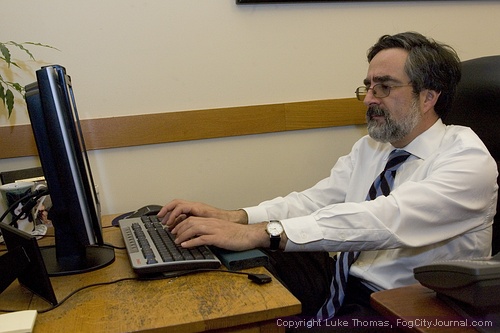 My other favorite Aaron - Board President Aaron Peskin - typing away in his office, probably searching for this week's CrackBerry.

####