Caption Action
with Elaine Santore and Luke Thomas
Michael Moore "Sicko" Edition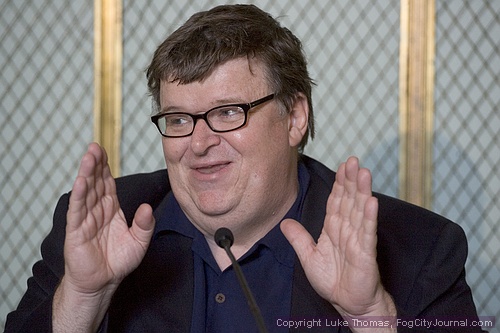 "Sicko" director Michael Moore praised San Francisco and Mayor Gavin Newsom
for being the first city in America to draft a plan for universal health care.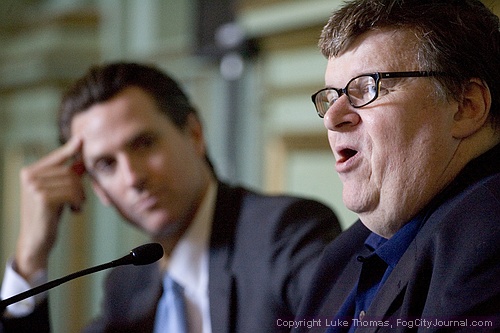 Mayor Gavin Newsom, of course, was happy to accept Michael Moore's hosannas.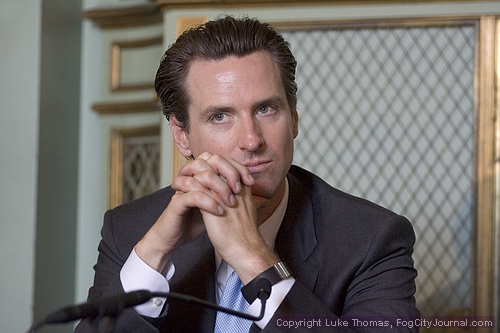 I wonder how long I can go on pretending I came up with this idea.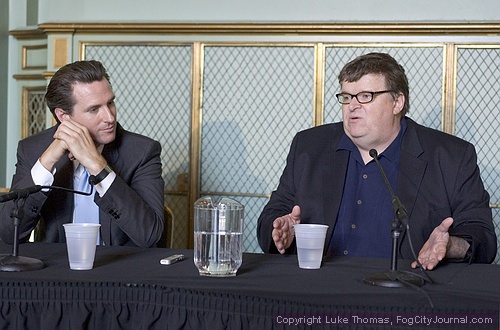 Gavin Newsom finally (sort of) 'fessed up:
"We're blessed. It's remarkable we were supported unanimously.
I've got a great leader on our County Board of Supervisors, Tom Ammiano,
and he got all his colleagues to support this regardless of ideology."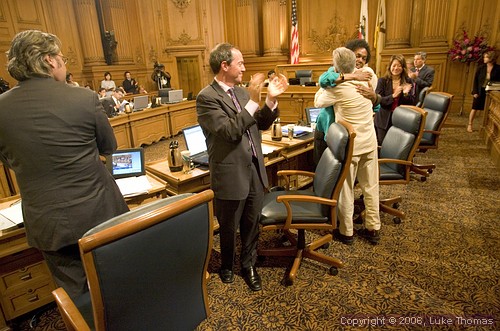 Supervisor Tom Ammiano receives congratulatory adulation from Supervisors
who voted unanimously July 18, 2006 to support Ammiano's Health Access Plan.
Ammiano championed citywide universal health care
as part of his 2003 re-election campaign promise.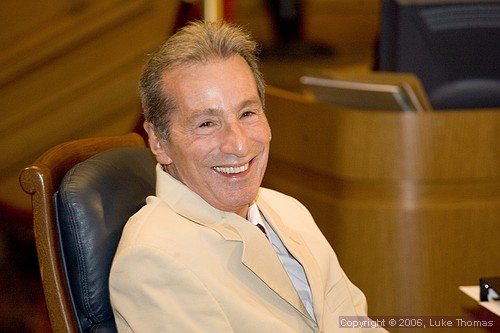 Supervisor Tom Ammiano
####