Jew releases statement
pertaining to Federal investigation
Refers calls for comment to attorney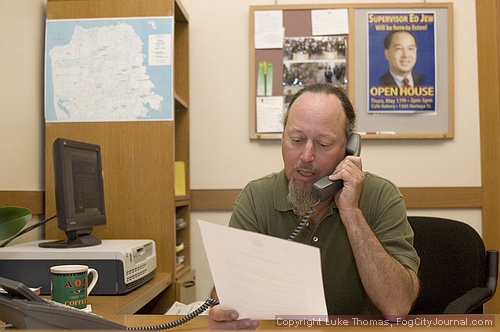 A volunteer aide to Supervisor Ed Jew reads the contents of a statement
released by Jew's office today.
Photo(s) by Luke Thomas
From the Office of Supervisor Ed Jew
May 21, 2007, 11:40 a.m.
Editors Note: The Office of Supervisor Ed Jew released the following statement at 11:30 a.m. today.
Supervisor Ed Jew's office will refer, from this date forward, all calls for comment on the recent search warrant activity in his offices and residential properties to his attorney, Steven F. Gruel.
Steven Gruel is a former federal prosecutor with 16 years experience working with the Federal Bureau of Investigation. He is insisting on strict compliance with his instructions to Supervisor Jew in regard to media and law enforcement contacts and communication as a condition of his representation.
Mr. Gruel stated, "A search warrant is a common investigative technique to determine if there has been any wrongdoing - it is not a barometer of guilt. Ed Jew has not been charged, nor has he been accused - I caution everyone against drawing conclusions based on a search warrant. My client is cooperating fully to clear up this apparent misunderstanding."
Steven Gruel will issue public statements, as will this office, from time to time as this investigation runs its course and concludes.
To reiterate, Supervisor Ed Jew is prohibited from commenting or answering any questions about this investigation without assistance of counsel until further notice.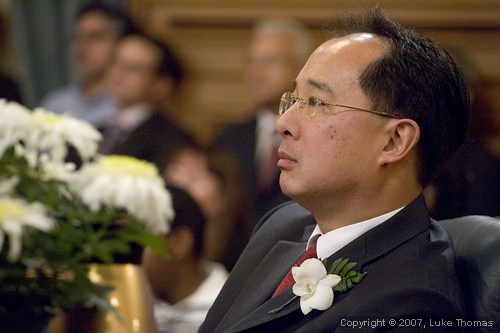 District 4 Supervisor Ed Jew
####