Obama lights up Westin St. Francis ballroom,
stumps for Boxer 2010 re-election bid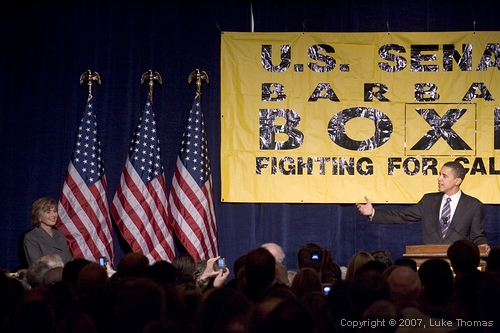 Senator Barack Obama (D-IL) gestures to Senator Barbara Boxer (D-CA) referring to her as "a cutie" and "a meteor" during a Westin St. Francis ballroom fundraiser event for Boxer's 2010 re-election bid.
Photo(s) by Luke Thomas
By Luke Thomas

February 20, 2007
U.S. Senator Barbara Boxer (D-CA) got her 2010 re-election campaign off to a flying start, Monday, at the San Francisco Westin Saint Francis hotel. With as many as 1500 supporters attending the standing room only event, Boxer reportedly took in over $350,000 in campaign contributions.
Boxer's biggest coup, of course, was her invitation to the ebullient junior senator and presidential candidate, Barack Obama, who draws capacity crowds wherever he speaks.
"You can't wait until the last minute," Boxer said referring to her announcement that she will defend her U.S. senate seat in 2010.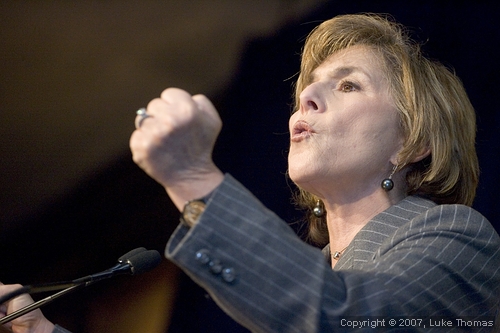 Barbara Boxer
Boxer is targeting $20 million for her re-election campaign.
Obama is proving to be a present day phenom. His book, Audacity of Hope, remains a top seller on the New York Times bestseller list after 17 weeks in print.
And if charm, grace and conviction are qualities that can wow a crowd, Obama has it all.
"I am so pleased to be here this evening on behalf of a fire, a meteor, a charmer and a cutie," Obama beamed to Boxer before turning his attention to his campaign message.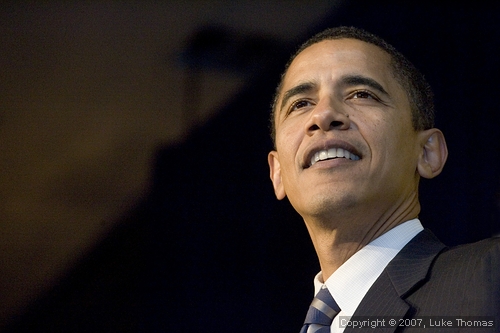 Barack Obama
"We are here because this country is at a crossroads. It is at a crossroads internationally. It is at a crossroads domestically."
Obama received his greatest applause when he said, "We're in the midst of a war that should have never been authorized. As a consequence of our misguided policies in Iraq, we find ourselves less safe."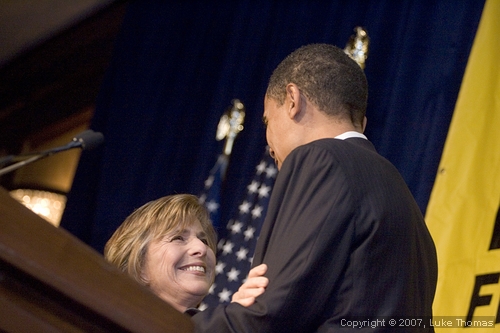 ####