A San Francisco legend passes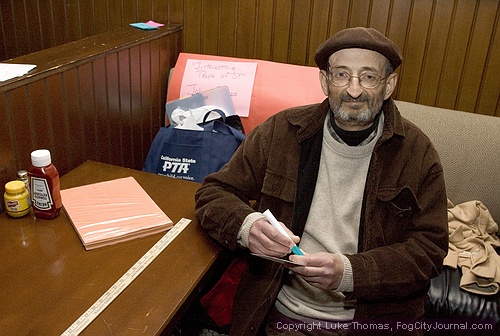 RIP - San Francisco legend and political consultant Jim Rivaldo passed away today.
Photo(s) by Luke Thomas
By Luke Thomas
October 16, 2007
After many months of battling inoperable liver cancer and diabetes, political consultant Jim Rivaldo, 60, passed away today.
Rivaldo, who was Harvey Milk's campaign manager, was recently honored with a lifetime achievement award for his decades of community leadership and vision by the San Francisco Board of Supervisors. He was similarly honored by the Harvey Milk LGBT Democratic Club which he co-founded with Milk.
Despite medical setbacks, Rivaldo refused to call it quits and continued working - albeit in a reduced capacity - as Sheriff Michael Hennessey's re-election campaign manager.
Jim will be missed by all who came to know his softly-spoken, mild-mannered and inspirational spirit.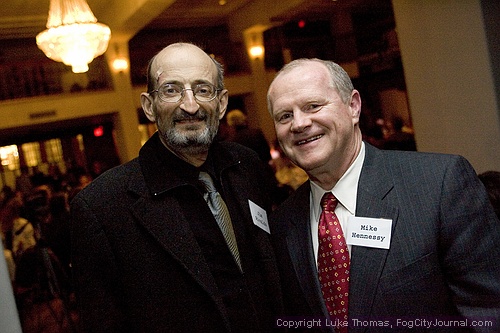 Jim Rivaldo with longtime friend Sheriff Michael Hennessey
at the 2007 annual Harvey Milk Club Dinner.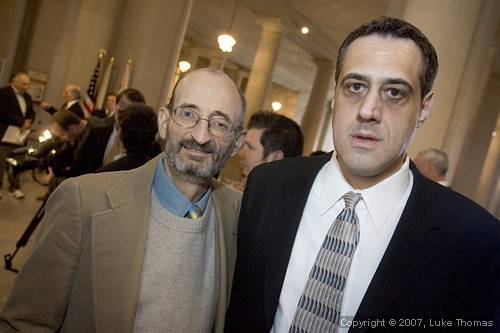 Jim Rivaldo with Stuart Milk, nephew of Harvey Milk.
####