- NOW in FOG CITY JOURNAL -
NOTE: For subscribers who cannot read HTML-formatted text, click here
---
Overheard in Fog City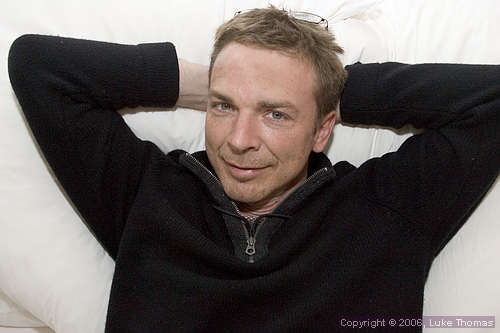 Luke Thomas, Publisher of Fog City Journal.
Photo by Catherine Rauschuber
By Luke Thomas
November 13, 2006
Dufty redefines brevity of words and grace
Alix Rosenthal called incumbent victor Bevan Dufty after the District 8 Supervisor race was called to concede defeat and to congratulate Dufty on his re-election victory. Rather than exchange pleasantries, Dufty responded, "Thanks, take care" and hung up the phone.
Full story, click here
---
COURT JESTERINGS
With h brown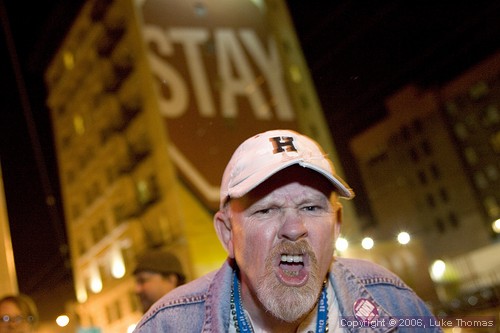 Photo(s) by Luke Thomas
Court Jester x-rays Jew's win
November 13, 2006
"Ed Jew came from out of nowhere!"
(uninformed source on 'the Wall')
Hey, usually 'Westside Progressive' knows what the hell he or she is talking about and that made this huge error a surprise. ... Not that I could have done any better. I've met Ed lots around town and didn't really take him very seriously. Oh, I was surprised when he showed up with Doug Comstock (more conservative than me, but a straight shooter) at both Josh Wolf benefits. Someone had told me that Jew's last campaign for supe was run by Jim Stearns, so he had to have some kind of clout. Naturally, I went to Eileen Left to find out the real skinny.
Full story, click here
---
California extends citizen legislation contest deadline
Bay City News Service
November 12, 2006
A contest encouraging Californians to become more involved in the state Legislature, with the prize being the possibility of seeing their own ideas enacted into law, is having its deadline extended until Dec. 1, state Sen. Joe Simitian, D-Palo Alto, announced.
Simitian's "There Oughta Be A Law'' contest, originally scheduled to end on Friday but extended to give more people a chance to participate, asks citizens to come up with problems that might be resolved legislatively and to draft a bill that addresses the issue
Full story, click here
---
Bay Area group announces grant at Global Warming Summit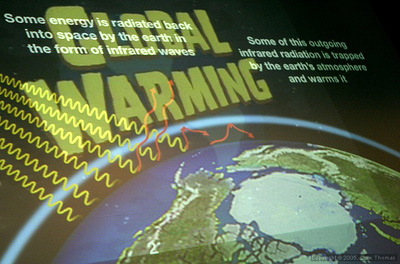 Photo(s) by Luke Thomas
By Brent Begin, Bay City News Service
November 11, 2006
SAN FRANCISCO (BCN) - A Bay Area ecological group announced a $3 million grant Fridayin San Francisco to fund local climate protection projects and programs.
The announcement came at the Climate Protection Summit, a gathering of policymakers intent on reversing pollution trends and global warming.
Full story, click here
---
Bay Area Weather Forecast

Latest satellite photo courtesy NOAA Satellite Service

Latest radar image courtesy NOAA Satellite Service

Weather, click here
---