Federal judge bars MediaNews and Chronicle distribution pact
By Julia Cheever, Bay City News Service

November 29, 2006
SAN FRANCISCO (BCN) - A federal judge Tuesday temporarily barred the owner of 10 Bay Area newspapers and the proprietor of the San Francisco Chronicle from going ahead with plans to combine local distribution operations and national advertising sales.
U.S. District Judge Susan Illston said new evidence of agreements between MediaNews Group Inc. and Chronicle owner Hearst Corp. increases "the likelihood that the transactions at issue here were anticompetitive and illegal."
Full story, click here
---
The Metadata Skirmish
By Joe Lynn
November 27, 2006
I'm an old bureaucrat. I was the office manager at the Ethics Commission for over five years and watched first hand how frustrating document disclosure requests can be on bureaucrats. I remember having a major project in production, only to be asked to put it on hold in order to respond to a Sunshine request.
Even though I knew responding to Sunshine requests were part of my duties under the Ordinance, having to set aside my "real" work was frustrating. Many bureaucrats add to this the fear that the disclosure of documents may lead some to question their competency making mischief for them. So it's natural that bureaucrats will be hostile to the Ordinance. To cap things off, we don't educate our civil service about the advantages that come with transparent government business practices. Unable to see the benefits, the drawbacks of transparency are magnified.
Full story, click here
---
Wife of missing San Francisco man to hold Golden Gate Park vigil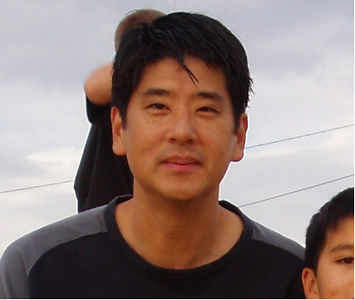 Jerry Tang
Photo courtesy Missing Jerry Tang website
By Lara Moscrip, Bay City News Service
November 28, 2006
SAN FRANCISCO (BCN) - The family and friends of a San Francisco man who disappeared nearly a year ago plan to hold a vigil Wednesday evening in Golden Gate Park to keep the search alive for the husband and father of two young children.
Jerry Tang was last seen Nov. 29, 2005 leaving the family's Upper Haight neighborhood home, said his wife, Joyce Tang.
The candlelight vigil will start at 6:30 p.m. at the Panhandle section of the park, on the western side of Masonic Street between Oak and Fell streets, Tang said.
Full story, click here
---
EVENTS
Free San Francisco journalist Josh Wolf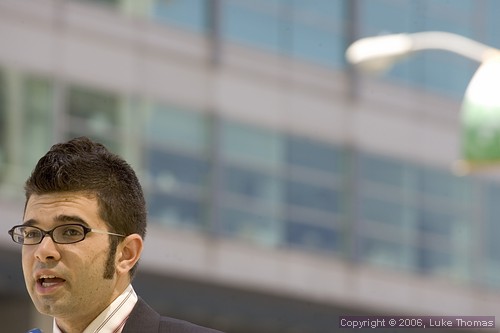 Photo(s) by Luke Thomas
What: Free Josh Wolf Event
When: Thursday, December 7th 2006, 7:30 p.m.
Where: Balazo Gallery, 2183 Mission Street @18th, 415-255-7227
On December 7th journalists, activists, and local leaders will convene to call upon the United States Government to free Josh Wolf from "coercive custody." Josh is a San Francisco free-lance journalist being held for his refusal, based on journalistic principles, to turn over to a federal grand jury his news footage from a July 2005 protest. Free press advocates from around the world have called his incarceration unjust and a grave violation of the freedom of the press.
Event details, click here
---
Letters
The U.S. Constitiution and Josh Wolf
Full story, click here
---