Overheard in Fog City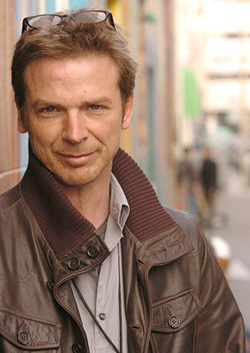 Luke Thomas, Fog City Journal publisher.
Photo by Adam Aufdencamp
By Luke Thomas
November 6, 2006
Pelosi robocall
Speaker seeker Nancy Pelosi authorized a robocall today asking San Francisco voters to forget about her pro-war, pro-patriot act and anti-global warming voting record, and just vote for her anyway.
In past election cycles Pelosi has cruised to victory with as much as 80% of the vote and this may well be the first time Pelosi has felt threatened as evidenced by her robocall.
Keefer, the new progressive leader of San Francisco?
Green Party candidate Krissy Keefer is not expected to pull off the biggest political upset in U.S. history tomorrow by defeating Pelosi, but a good showing at the polls may elevate Keefer status beyond grassroots activist to leader of the San Francisco progressive movement, a movement in desperate need of new leadership and organization.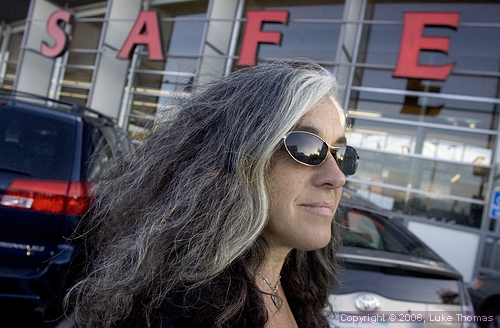 Krissy Keefer
What would Freud say?
Ryan Chamberlain of SFSOS ilk admits being hatefully obsessed with Supervisor Chris Daly, so much so that he's willing to get down on his hands and knees to take close-up pictures of human excrement and use the pics in a campaign mailer blaming Daly.

Make a note of it; Daly is also to blame for 9/11, the Kennedy assassinations, the San Francisco 1906 earthquake and Mayor Newsom's veto of foot patrol legislation.
Chamberlain admits taking the photos for Citizens of Reform Leadership, a political action committee headed up by SFSOS President Wade Randlett.
Let's hope Chamberlain sent a copy of the mailer to the Mayor and the Department of Public Works to let them know they are completely absolved of any blame for failing to provide minimum basic public sanitation facilities for the homeless in San Francisco.
Note, there are better sanitation facilities in a Darfur refugee camp.
Black hires campaign workers
Desperate to help get BOMA, SFSOS, GGRA and the POA's lies to stick, Rob Black has hired campaign sign holders at the rate of $15 per hour. Meanwhile hundreds of Daly volunteers, young and old, donate their time because they believe in their candidate.
Note to Black, some of the people you have hired support Chris Daly.
####