Overheard in Fog City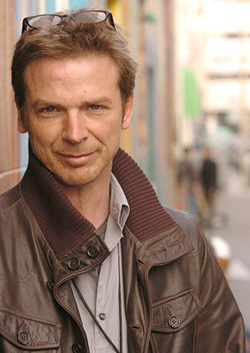 Luke Thomas, Fog City Journal publisher.
Photo by Adam Aufdencamp
By Luke Thomas
January 2, 2007
Newsom ready to take the gloves off
A Gavin Newsom for Mayor 2007 kickoff fundraiser event was held on New Year's Eve at Medjool Restaurant in the Mission District.
It is not known how much money was raised at the bubbly soiree but if everyone who attended the standing room only event pony'd up the suggested $500 maximum contribution, Newsom may have raised as much as $30,000.
Newsom, as he was greeting guests and thanking them for their support, told this writer he is preparing for a race that will, in his estimation, get negative and ugly when/if a viable challenger declares and enters the race, but made it very clear he is ready for battle no matter who challenges him.
Still miffed about the first veto override of his administration, Newsom also spoke some fighting words regarding Board President Aaron Peskin who, Newsom said, flipped his vote to shoot down Newsom's foot patrol legislation veto purely for political reasons and with questionable motives.
I'll say one thing for the Gavster, he's got himself a sweetheart of a girlfriend in actor Jennifer Siebel, and he can mix one hellofa mojito.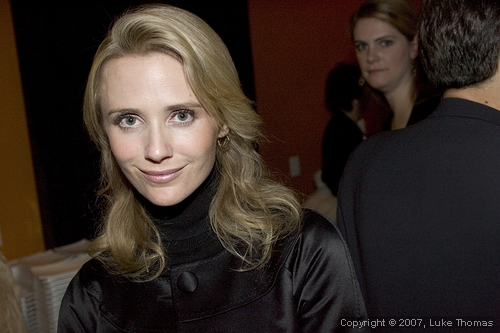 Jennifer Seibel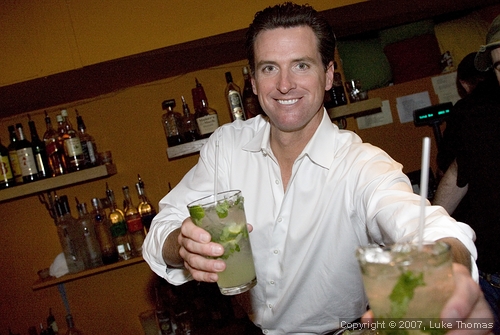 Mayor Gavin Newsom serves up a delicious mojito cocktail, or two, for Fog City Journal.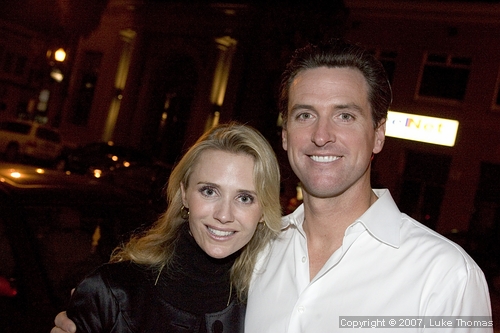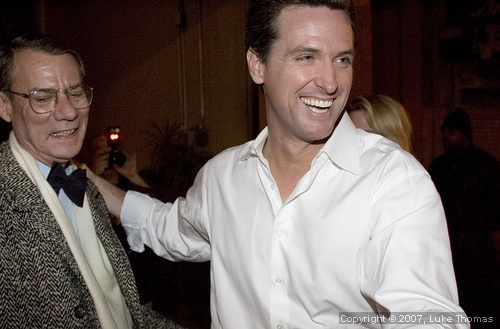 San Francisco Sentinel publisher Pat Murphy moments after his request
for a mayoral New Year's kiss on the cheek was vetoed.
Pretty in Pink
Next up, Fog City Journal attended Code Pink's Party for Peace event held at Zeum Arts and Tech Museum.
The event, co-sponsored by Global Exchange, Gold Star Families for Peace, Amnesty International and several other pro-peace organizations, hosted an attractive lineup of notable figures including Congresswoman Barbara Lee, Cindy Sheehan, Supervisor Ross Mirkarimi and former Board of Supervisors President Matt Gonzalez.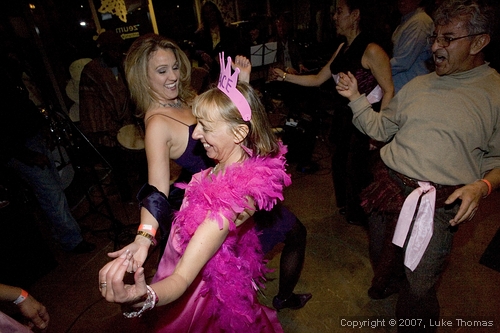 Code Pink co-founder and founding Director of NGO Global Exchange Medea Benjamin burns up the dance floor.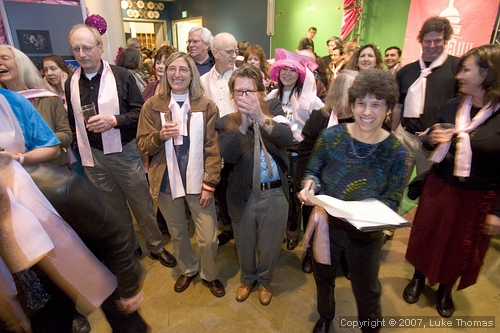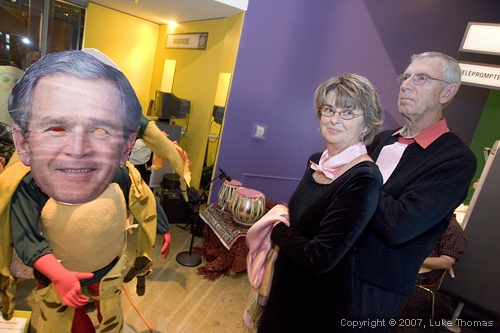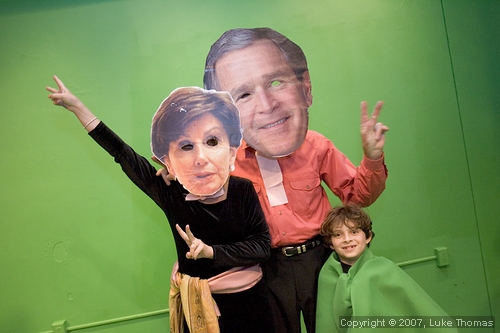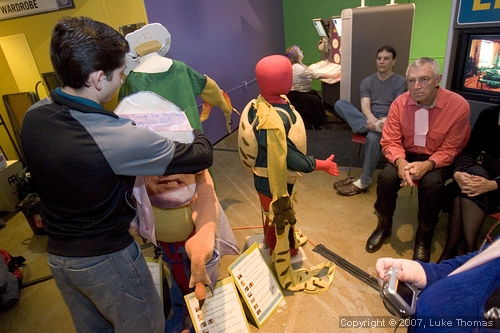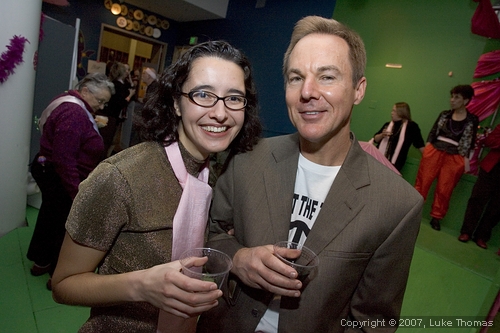 Anti-war activists and attorneys Stephen and Virginia Pearcy, creators of "Bush Lied, I Died" hanging effigy and documentary video produced by Mary Brassell.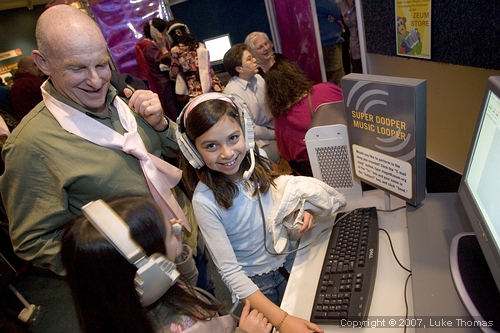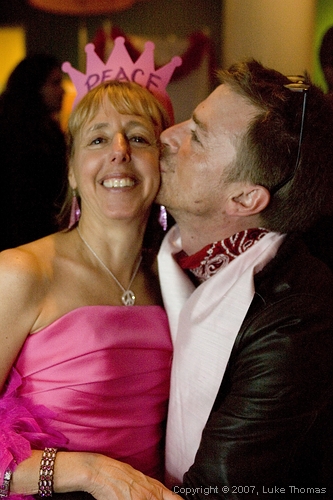 Medea Benjamin reminds me of my mum...
Photo by Catherine Cunningham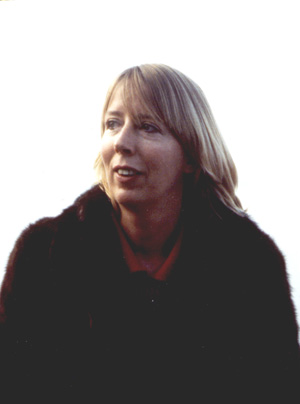 ... Anna Faber-Thomas
String Cheese Incident creates a multi-sensory New Year's Eve utopia
Colorado based jam-band String Cheese Incident rang in the New Year on stage at San Francisco's Concourse Exhibition Center in front of an audience of as many as 3000 colorfully adorned Generation-Y fans.
Let the photos tell the story: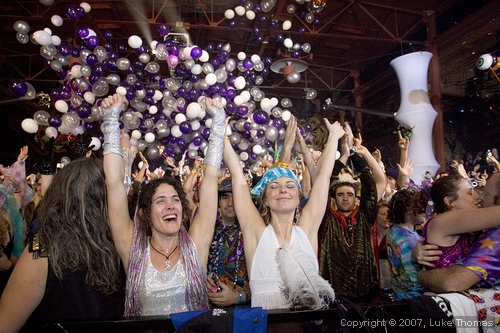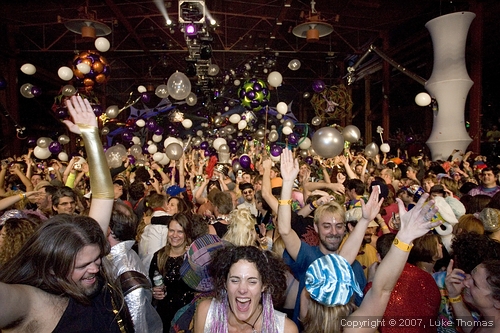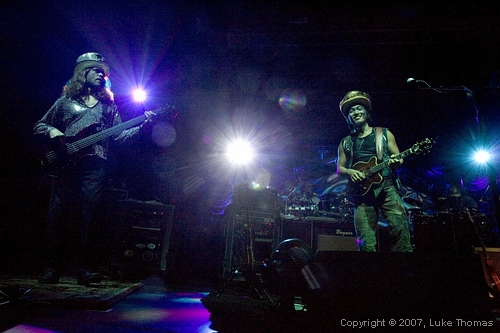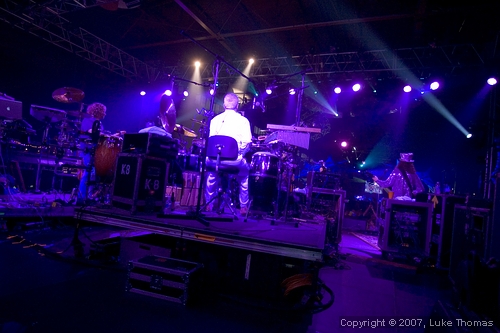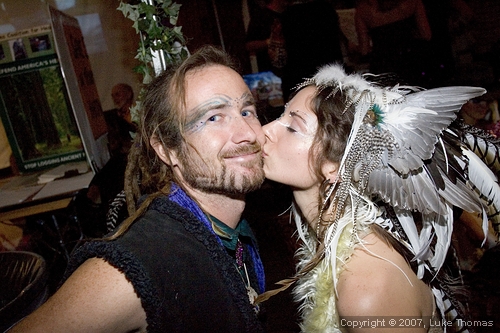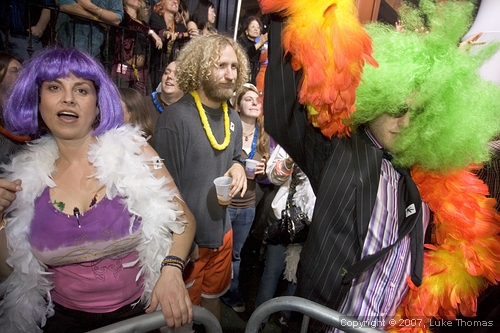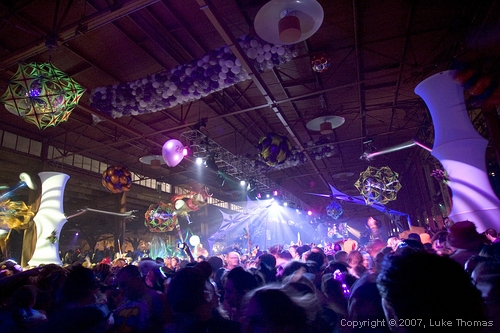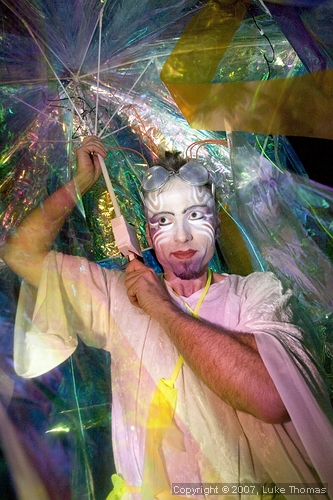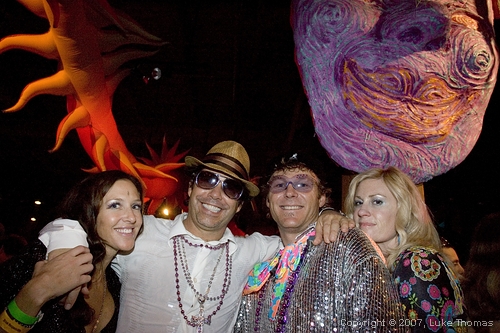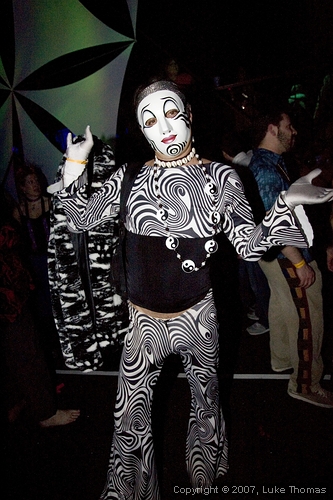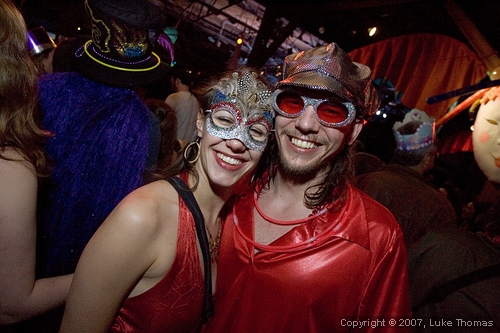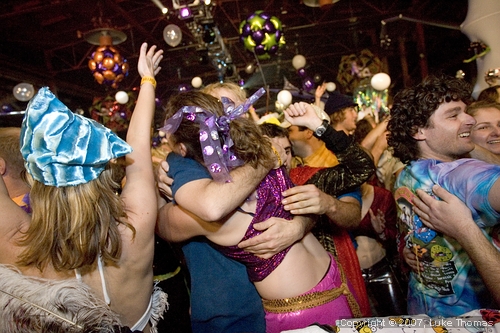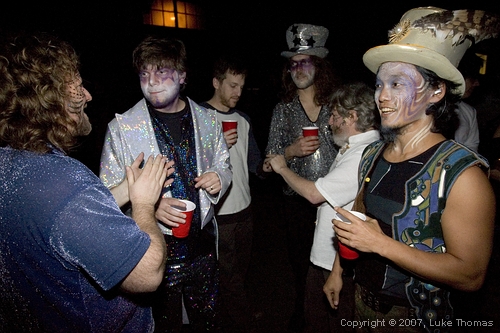 h Brown on SF/Unscripted
Occasional Fog City Journal columnist, political pundit and San Francisco Court Jester, h. Brown, appeared on Arthur Bruzzone's SF/Unscripted weekly television program on November 28 last year.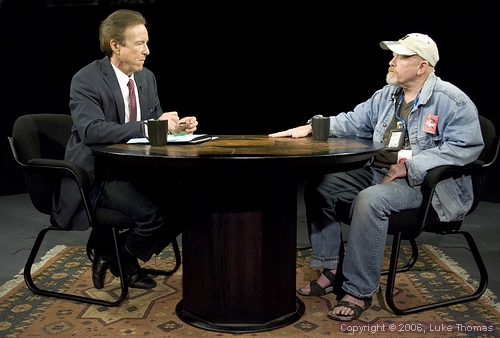 Arthur Bruzzone and h. Brown
Brown fielded questions from Bruzzone on the subject of the 2007 mayor's race, the future of San Francisco, the present state of the city, tidal power, privatization of public assets, St. Francis Yacht Club, same-sex marriage and Mayor Gavin Newsom's performance.
The video is available online here.
####