Overheard in Fog City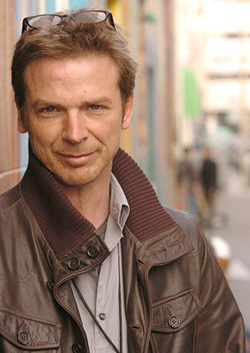 Luke Thomas
FCJ Publisher and Editor-in-Chief
Photo by Adam Aufdencamp
By Luke Thomas
September 14, 2007, 4:00 p.m.
McGoldrick recall signatures submitted
The campaign to recall Supervisor Jake McGoldrick has today submitted the required number of petition signatures for consderation of placement on the February ballot, Fog City has learned.
According to a source, the recall petition was submitted at the Department of Elections with 3,934 unverified signatures.
For the petition to be placed on the ballot, 3,572 signatures must be validated against District 1 registered voter rolls.
Reached by phone, McGoldrick told Fog City: "It's a shame that they're wasting so much time and taxpayers money on a recall organized by just a few individuals that couldn't get their way. This recall effort is about sour grapes."
In the event the recall initiative qualifies for the February ballot, 50 percent of District 1 voters plus one are required to vote in the affirmative to recall McGoldrick from office.
The Department of Elections has up to 30 days to verify the petition.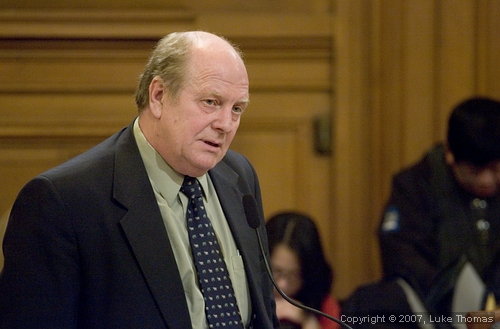 Supervisor Jake McGoldrick.
####