Overheard in Fog City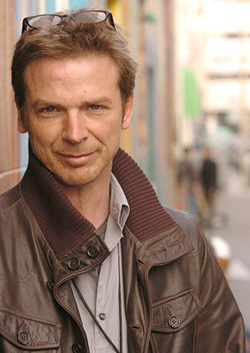 Luke Thomas
FCJ Publisher and Editor-in-Chief
Photo by Adam Aufdencamp
By Luke Thomas
September 24, 2007, 7 :34 p.m. (Updated 1:15 p.m)
A late hour meeting between Mayor Gavin Newsom and high-ranking adminstration officials has been underway for several hours.
Shirt sleaves are rolled up. Leaks have been contained.
Although participants are reticent to confirm or deny discussions are centered around Ed Jew and Newsom's prerogative to suspend the embattled supervisor from office - for alleged official misconduct - Board President Aaron Peskin, Chief of Staff Phil Ginsburg, Deputy Chief of Staff Stuart Sunshine, City Administrator Ed Lee, Communications Director Nathan Ballard and a representative from the City Attorney's office, have been observed entering the mayor's office after normal business hours.
Upon exiting his meeting with Newsom, Peskin told Fog City Journal: "I cannot divulge any information I discussed with the mayor. It would be inappropriate.
"We had a long interesting conversation about a number of items, and that is all I will say at this time."
Although not confirmed, Newsom is expected to announce - as early as tomorrow morning - Jew's suspension from office and name an interim replacement District 4 supervisor.
Supervisor Ed Jew could not be reached for comment.
Update: September 25, 9:10 a.m: Deputy Press Secretary Giselle Barry confirmed an announcement will be made at 11:00 a.m. today.
10:24 a.m: The San Francisco Chronicle is reporting Jew was served with suspension papers this morning at his Chinatown flower shop. According to the report, Newsom will name "Carmen Chu of the mayor's budget office to fill Jew's seat."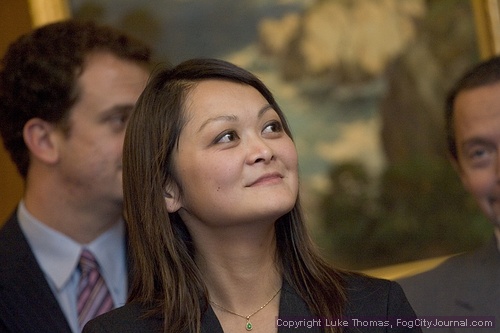 District 4 interim Supervisor Carmen Chu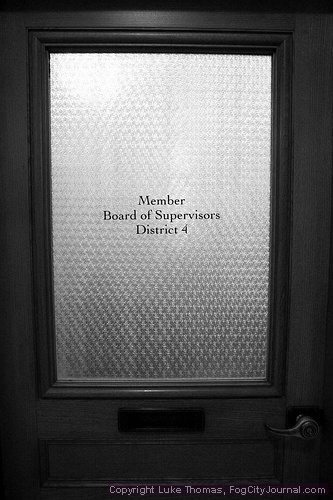 ####