Overheard in Fog City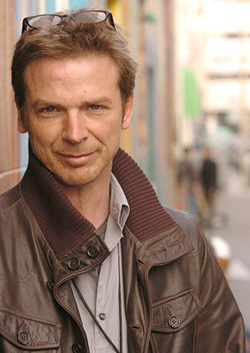 Luke Thomas
FCJ Publisher and Editor-in-Chief
Photo by Adam Aufdencamp
By Luke Thomas
October 1, 2007 4:00 p.m.
Rinaldi public financing bid fails
Mayoral candidate Chicken John Rinaldi will be receiving some bad news by first class mail tomorrow morning. Yes, folks, the self-aggrandizing showman's application for campaign public financing was disqualified by the San Francisco Ethics Department earlier today.
To qualify for $50,000 in the first tier of public financing, a candidate must submit $25,000 in qualifiable contributions from a minimum of 250 eligible voters.
According to the letter of disqualification, signed by Ethics Commission Executive Director John St. Croix, contributions totaling $6,614 were disqualified on various grounds.
This is good news for public financing advocates. Rinaldi, according to reliable sources, intended to use public financing funds to build art structures and throw lavish parties for his supporters.
"I'm running for 2nd place," Rinaldi admitted to Fog City Journal in August.
Supervisor Ross Mirkarimi, who sponsored San Francisco's campaign public financing legislation, told Fog City: "People should realize that public financing is not a gift, or a tool to be taken for granted."
A copy of St. Croix's notice of disqualification is available here.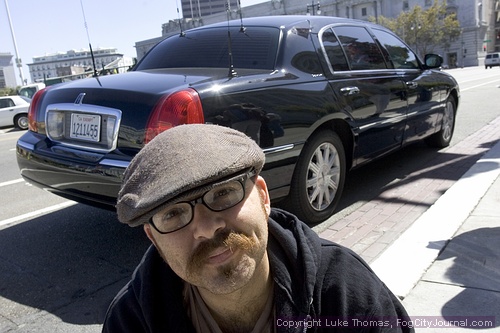 Chicken John Rinaldi
Rinaldi could not be reached for comment.
####