Overheard in Fog City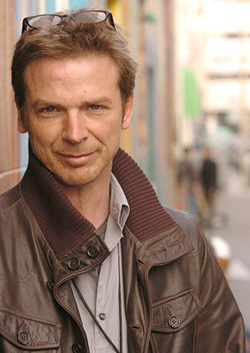 Luke Thomas
FCJ Publisher and Editor-in-Chief
Photo by Adam Aufdencamp
By Luke Thomas
December 10, 2007, 10:15 a.m. (updated 5:52 p.m.)
Harvey Milk Club PAC recommends Migden for re-election to Senate
Political Action Committee members of the Harvey Milk Club Saturday overwhelmingly recommended District 3 Senator Carole Migden for the club's early candidate endorsement. The advisory vote, comprised of ballots from 47 eligible PAC members, resulted in Migden earning 91 percent of the vote.
Challenger Assemblymember Mark Leno, who has received an early endorsement from the Alice B. Toklas club, boycotted the vote.
The club will hold a special meeting Tuesday at 7:00 p.m. at the Women's Building where all eligible attending club members will vote on which D3 candidate will receive the club's coveted endorsement.
Peskin determined to derail Fisher's Presidio memorial
Board President Aaron Peskin, still miffed by Gap founder billionaire Don Fisher's failed attempt to torpedo Prop A, said he will do everything within his power to oppose and derail Fisher's attempt to build an art museum in the Presidio to show off his art collection.
"All options are on the table," Peskin told Fog City on Thursday.
At Peskin's disposal is the legal arm of the City and County of San Francisco that he says will be used to the fullest extent of the law to preserve public land over private self-interest.
####