City expands resident opportunities through 'SF Connect' for shaping solutions to San Francisco issues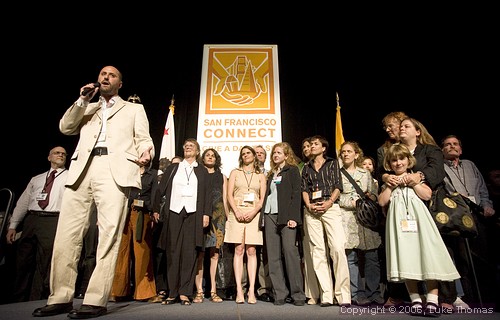 San Francisco Connect organizer Alex Tourk praises volunteer accomplishments in broadening resident opportunities for tackling San Francisco issues.
Photo(s) by Luke Thomas
August 2, 2006
Some 1,500 volunteers filled Bill Graham Auditorium yesterday to celebrate expanded means for anyone to pitch in on City improvements.
Known as San Francisco Connect, new projects are drawn from the San Francisco Homeless Connect model which incorporates public, private, and resident volunteerism.
"The mission of SF Connect is to mobilize citizens and sectors for a stronger San Francisco," reported organizer Alex Tourk, mayoral deputy chief-of-staff.
"SF Connect is about engaged citizens volunteering their talent and time for the city as well as innovative partnerships between the private, public and social (non-profit) sectors."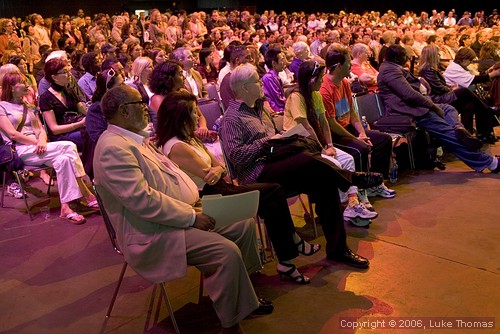 Tourk oversaw development of San Francisco Homeless Connect which rapidly spread to 32 cities nationwide.
The larger effort establishes projects for the greening of San Francisco, for needs of youth and families, and for closing the digital divide.
Mayor Newsom, originally scheduled to attend the event, sent video invitation for all San Franciscans to donate one day per month to City problem solving.
Newsom had diverted his schedule to attend yesterday's Los Angeles agreement signing on global warming with President Bill Clinton and British Prime Minister Tony Blair.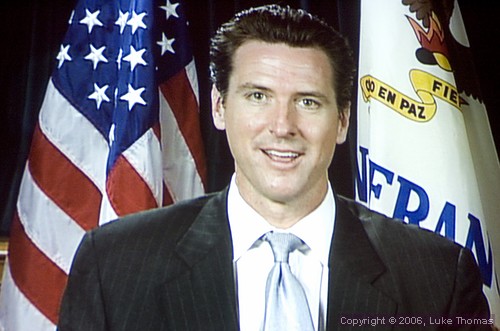 San Francisco Mayor Gavin Newsom beamed in via satellite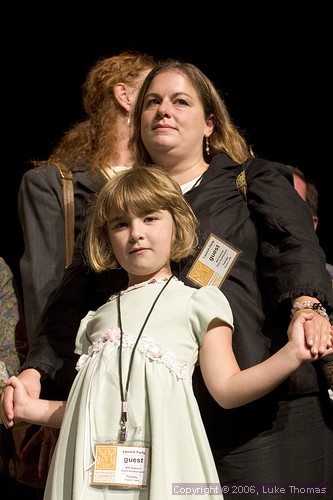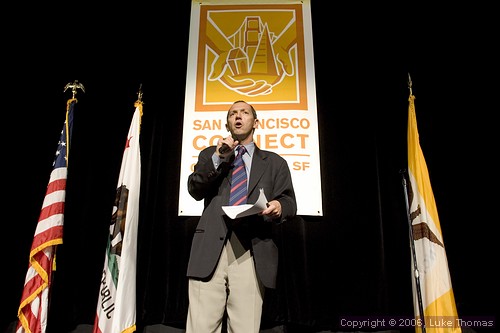 Despite his vaunted title as San Francisco District 8 Supervisor, Bevan Dufty recalls poverty and family drug addiction shaped his early need for community help.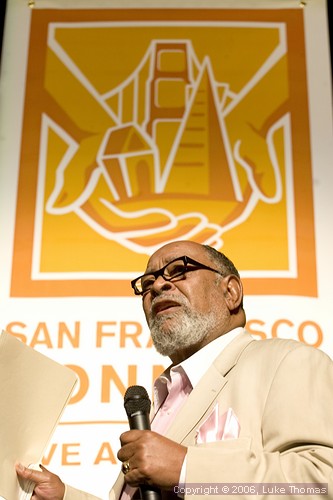 San Francisco is different from much of America,
Glide Memorial Church Pastor Cecil Williams stated.
San Francisco helps more, and votes better, he smiled.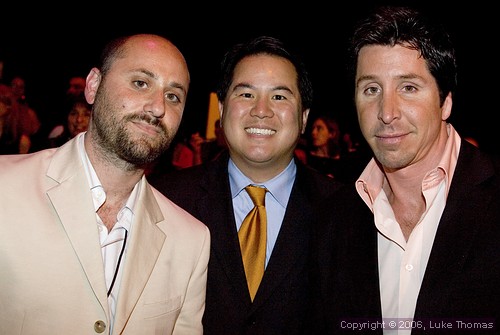 Alex Tourk, left, with San Francisco Assessor Phil Ting, center, and radio/television personality Tim Gaskin. Gaskin launches philanthropy oriented 'Benefit' magazine as editor August 15.
####