With Richard Knee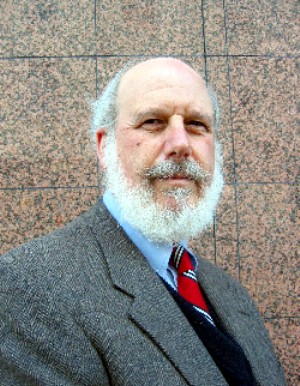 Photo provided by Richard Knee
'Port' deal is misnomered
February 27, 2006
The Sentinel on Friday carried a story by Bay City News Service's Jason Benner regarding the outcry over Dubai Ports World's proposed acquisition of P&O Ports.
Benner said the deal would mean that DPW would operate six major U.S. Atlantic ports.
It's not so.
P&O Ports does not run any U.S. port. It manages or co-manages a single cargo terminal at each of several U.S. ports. If the acquisition goes through, DPW would replace P&O in that role.
Note the difference: most U.S. ports, even the smaller ones, comprise multiple cargo-handling and/or passenger-processing terminals (some also accommodate other activities such as fishing, fish processing and recreational boating).
Oversight of all waterfront activities rests with port or harbor administrations, which are public entities. DPW's acquisition of P&O would not change that. And to my knowledge, at no U.S. port does a single company operate all the terminals.
The entire discourse on this matter has lacked a clear distinction -- or even a fuzzy one -- between a "port" and a "terminal."
The problem is that members of Congress have mischaracterized the DPW-P&O deal from the start, and most journalists and news outlets -- including the likes of the San Francisco Chronicle, the Associated Press, Reuters and the New York Times -- have simply parroted the fallacy instead of doing any research to learn whether the politicians' claims were even half true.
Moreover, ships from Arab countries have for many decades been visiting American ports, drawing nary a peep. Russia's Far Eastern Shipping Co. has been sending its vessels to U.S. ports since the Cold War, and the only complaints about it came from rival companies that accused the carrier of below-cost pricing policies.
We can argue over the validity of the security concerns surrounding the DPW-P&O deal; in fact, we SHOULD argue about it. Vigorous debate is always healthy. But the context needs to be accurate.
Richard Knee is a San Francisco-based freelance journalist. He has been writing almost exclusively about freight-related issues for about 25 years.E-mail him at rak0408@earthlink.net.
####
TO STEER KIDS AWAY FROM THE MILITARY
Expose the spin, don't hide it

November 1, 2005
A measure on this November's ballot, Proposition I, would urge the San Francisco Unified School District to bar military recruiters from its campuses while establishing education and job-training scholarships.
Progressive groups are predictably endorsing it. Particularly regarding whether to keep recruiters out, they should think twice.
Before I go further, I want to distance myself from those who have signed opposing arguments in the voters' guide. They brand Proposition I's backers as pro-terrorists and traitors, and I disagree most strongly with that characterization.
What's given rise to attacks and threatened attacks on the United States, and serves as Al Qaeda's best recruiting tool is this country's misguided policy toward the Middle East. Even the wimpiest among us finds the courage to rebel when subjected to decades of bullying.
The motive behind Proposition I is to steer kids in San Francisco's public schools toward college and away from the military. And that I applaud.
But the measure, if passed by the voters and implemented by the school district, could backfire.
First, there's a not-so-little matter of money. The school district could lose federal funds if it gives recruiters the boot. Why not let the recruiters stay on campus - and use that federal money to launch the scholarship program that Proposition I's supporters want established?
That, though, is not my main concern.
As a journalist and (small-d) democrat, I'm a long-time advocate of free speech, a believer in letting all sides talk on a given topic.
My stepfather, himself a one-time reporter, likes to start debates with people, to challenge their assumptions, even if it means arguing from a position he actually opposes. It is, he says, the best way to learn about an issue.
So I propose that the school district make sure that the students get the complete picture of military life. There are plenty of ways to do this:
Stage assemblies at which veterans of the current and recent wars participate on panels with recruiters.
While the youths are hearing about the self-discipline, the physical and mental toughness, and the job skills they can acquire in the military, they can also learn that the military assigns jobs and job training to meet its own needs first; about the shoddiness or paucity of protective equipment for our troops in the field; about arbitrary extensions of active duty, which can tear families apart and ruin civilian careers; about the Bush administration's occasional attempts to reduce or eliminate combat pay; about medical and psychological care that the Veterans' Administration denies to men and women who have suffered crippling injuries, latent illnesses and/or severe trauma while risking life and limb in the service of their country.
The veterans or anyone else in the room could also ask the recruiters to explain why Barbara and Jenna Bush haven't volunteered for military service in Iraq or Afghanistan - or, for that matter, anywhere - while verbally supporting those campaigns.
Produce and distribute literature explaining the risks cited above. The district could pay for that with the federal money it gets for allowing the recruiters into the schools.
Supporters of Proposition I should ask themselves: Do we want our kids to learn about military life in school, where the recruiters' pitches can be examined and challenged, or in a recruitment office, where the military's spin is all they'll hear?
The way to defeat lies and half-truths is to expose them to the light of day, not hide them in a closet.
Richard Knee is a freelance journalist in San Francisco, active on First Amendment and freedom-of-information issues. While he shuns most political activity for professional-ethics reasons, he makes no secret that his views are quite left of center. E-mail him at rak0408@earthlink.net.

####
Editor's Note: Views expressed by columnists published on FogCityJournal.com are not necessarily the views or beliefs of Fog City Journal. Fog City Journal supports free speech in all its varied forms and provides a forum for a complete spectrum of viewpoints.