Teenage boy arrested for fatal shooting at Metreon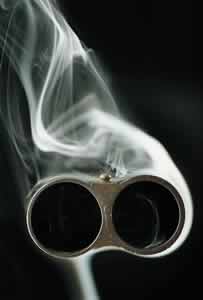 By Laura Dudnick and Maya Strausberg
November 12, 2007
A 15-year-old boy has been arrested in connection with the fatal shooting of Michael Price Jr., 18, at the AMC Loews Metreon movie theater in San Francisco Sunday night, Sgt. Neville Gittens said today.
Shots rang out just after 7 p.m. in the lobby of the theater, located at the intersection of Mission and Fourth streets, according to Gittens.
Price was struck with numerous bullets and was transported to San Francisco General Hospital, where he was pronounced dead at 7:30 p.m., Gittens said.
Police believe Price was shot following an argument with the suspect but that the shooting is not gang-related and Price and the suspect did not know each other prior to the altercation.
"This does not appear gang-related," Gittens said. He added that the shooting is believed to be "an isolated incident."
"There is no indication that they knew each other prior" to the fight, Gittens said.
Officers directing traffic near the theater heard the shots fired and responded to the scene, Gittens said.
The officers obtained a description of the suspect and located him about a block away from the theater, according to Gittens.
The suspect remains in custody today and faces homicide and gun-related charges, Gittens said.
Copyright © 2007 by Bay City News, Inc. -- Republication, Rebroadcast or any other Reuse without the express written consent of Bay City News, Inc. is prohibited.
####