Caption Action
Plastic Bag Ban Day Fashion Show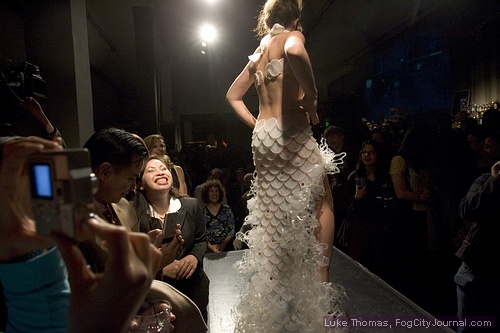 In celebration of a citywide plastic bag ban that went into effect yesterday in San Francisco, supporters and fashionistas held a plastic bag ban fashion show last evening
at 111 Minna Gallery.
Photo(s) by Luke Thomas
By Elaine Santore and Luke Thomas
November 21, 2007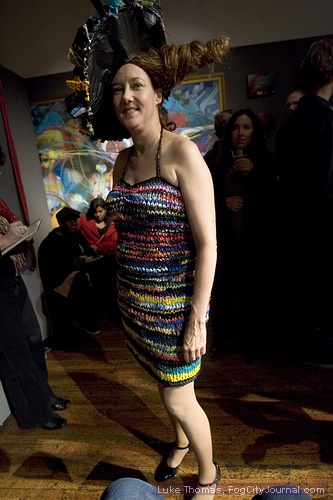 Y'all know how Elaine Santore feels about hats.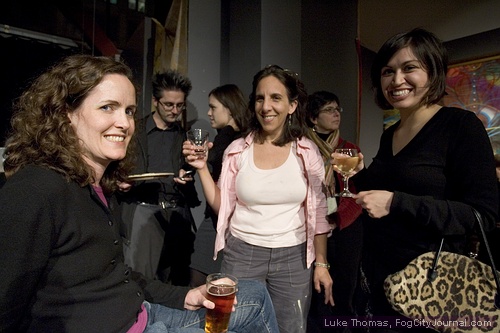 Karen Babbit, Sue Vaughan, and Elaine were just there for the open bar happy to celebrate the plastic bag ban.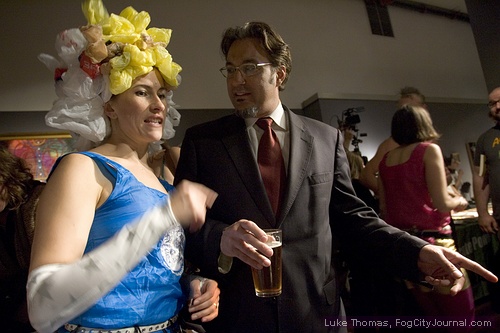 Supervisor Ross "Hottie" Mirkarimi: "I knew I should've worn my plastic bag-woven tie!
How am I going to survive without Boris to remind me of these things?"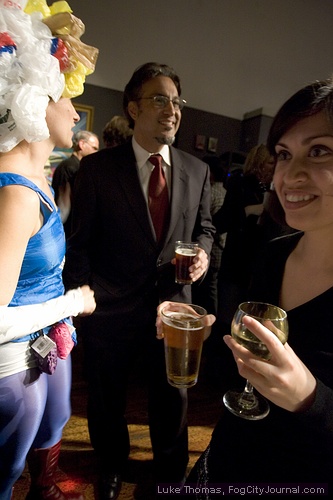 Elaine holds Luke Thomas' beer (because we don't have interns)
and re-enacts the now infamous double-fisted Gavin pose.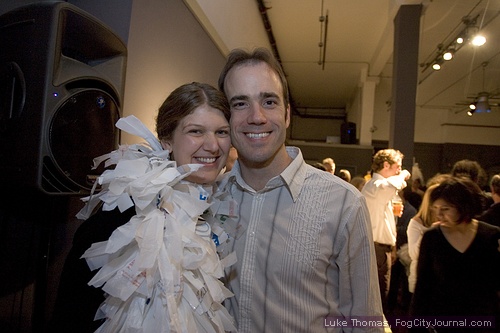 Andrew Keller, owner and inventor of the Chico Bag, organized the event
with his girlfriend, Heather Opalinski, who sported a lovely plastic bag boa.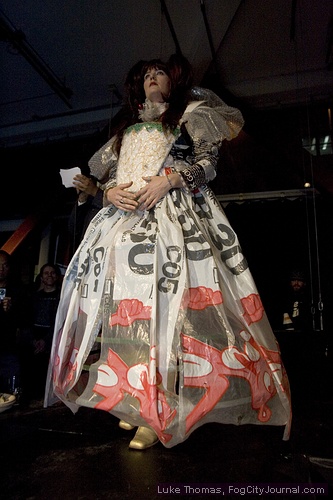 Queen Elizabeth, had she worn plastic bags.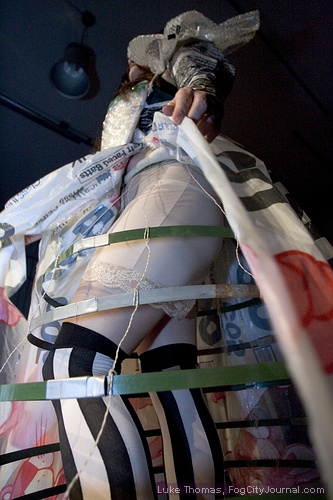 Good thing she remembered to wear knickerbockers.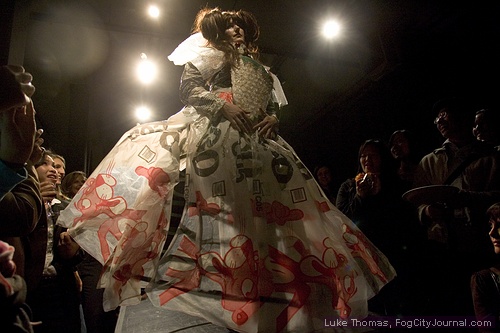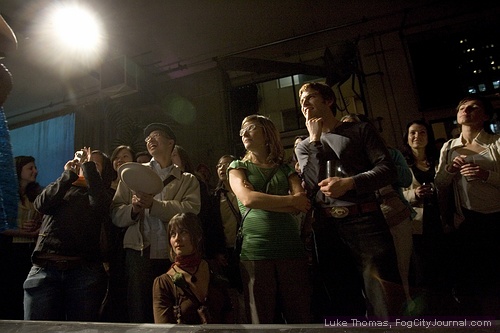 "Yes, I must have one. Do you think they have one in my size?"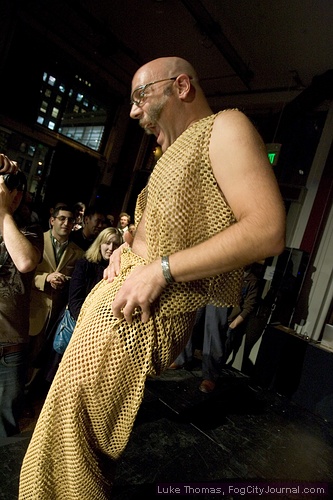 A temperature-controlled ensemble
made from rubber rug mats.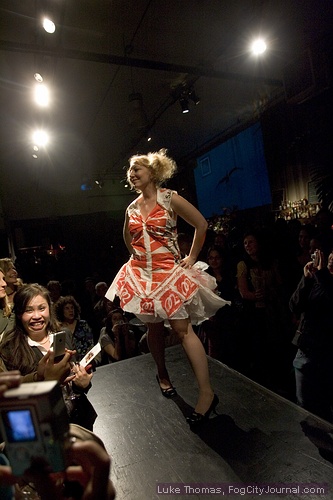 Now we know what to do with all our old Walgreens bags…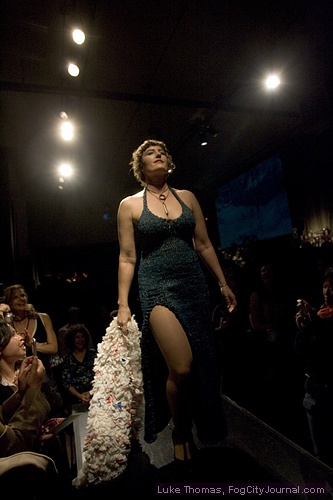 Very luxe...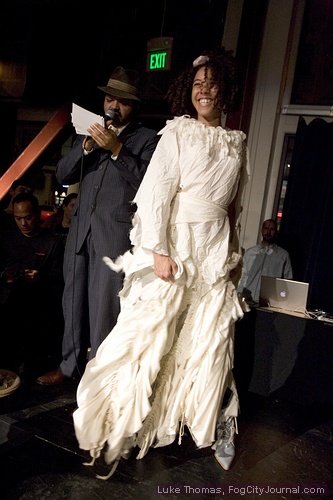 These artful tatters were a crowd favorite.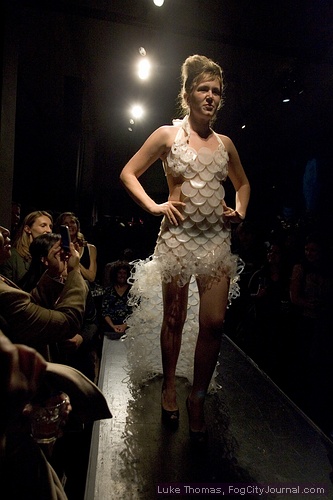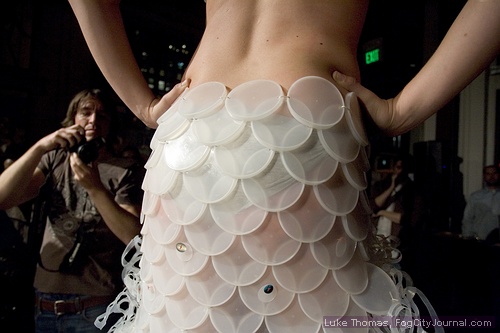 Made from yogurt tops and six-pack holders.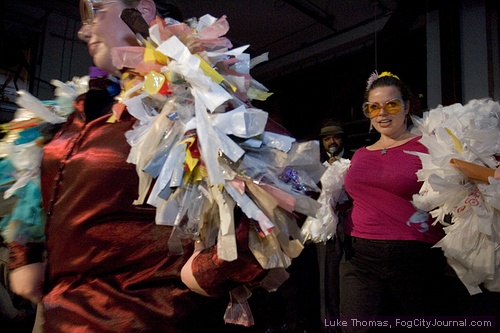 District 5 residents in plastic bag boas.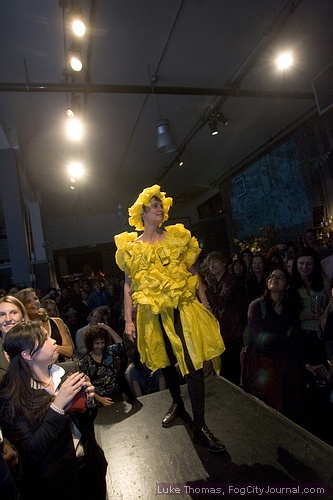 Second-place winner, Judith, sporting an ensemble
made from San Francisco Chronicle bags.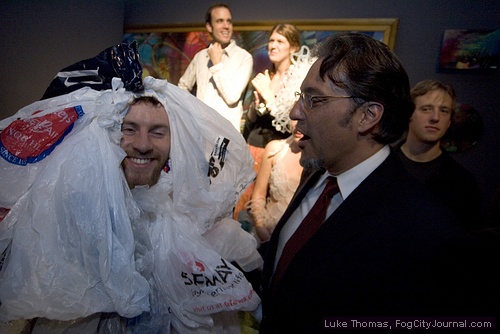 Ross Mirkarimi to the Plastic Bag Creature: "We meet again…"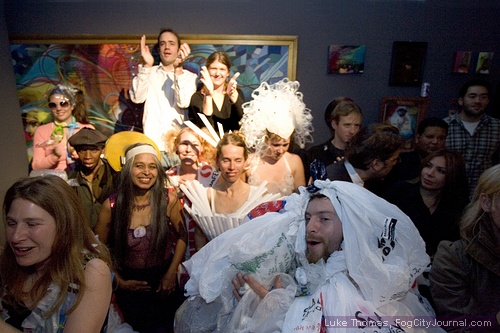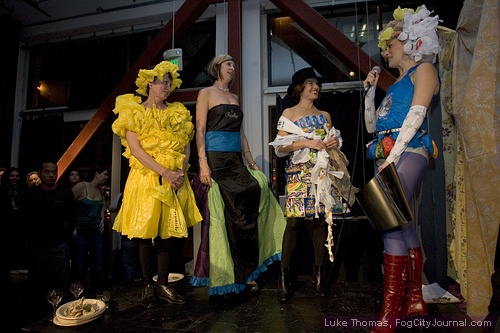 The three finalists (winner 3rd from left).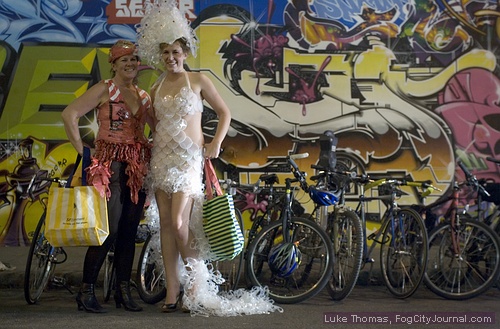 FCJ winners sporting resuable shopping bags set against a backdrop
of eco-friendly bicycles and a colorful Minna Street mural. D5D, eat your heart out.

####