Super Tuesday Caption Action!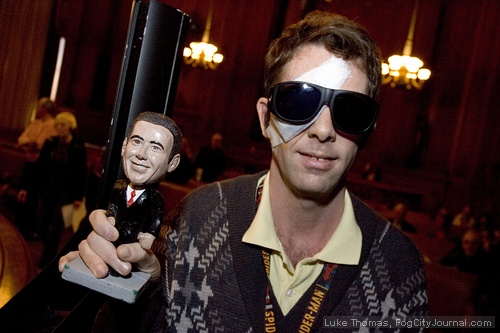 Public comment impresario Walter Paulson underwent cataract surgery recently,
but the operation did not prevent the entertaining collector from spotting
a Mayor Gavin Newsom bobble-head doll at a local SF flea market.
Photos by Luke Thomas
By Elaine Santore and Luke Thomas
February 7, 2008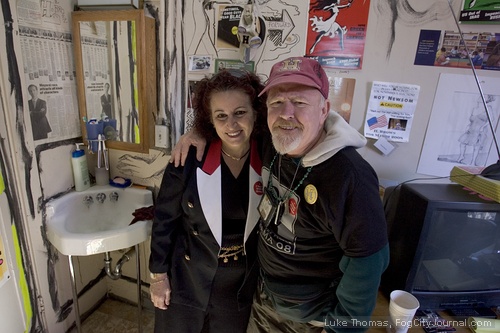 No, you're not looking into an alternate universe.
Angela Alioto and h. Brown are friends,
and she's hanging out at his newly decorated SRO love nest.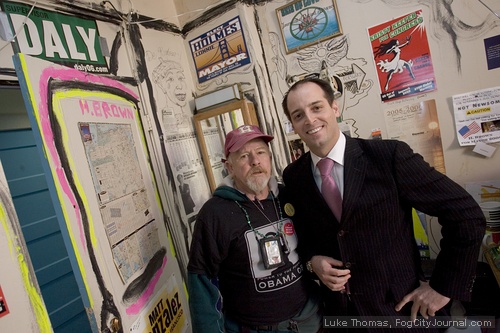 Joe Alioto-Veronese learned all his poses from the CrackBerry Chronicles.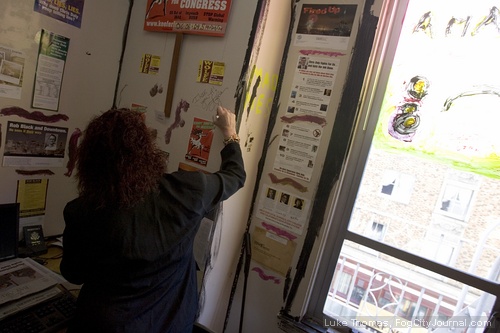 Angela even signed h's Wall of Shame Fame.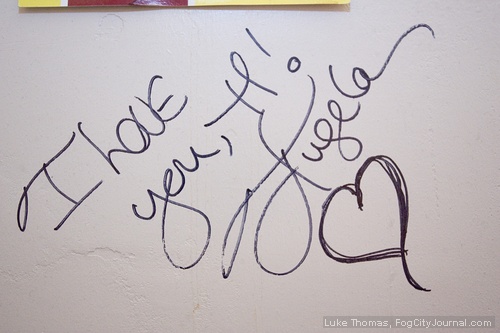 HB + AA 4EVA!!!!!!

The Queen Bee even ventured into the scary elevator, earning her a Ghetto Pass for life.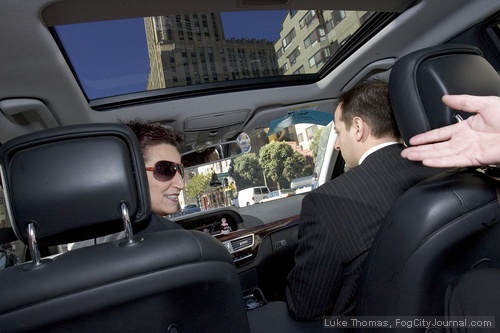 …and then back to the Mercedes. Off to Robert McCarthy's election luncheon
at the California Culinary Academy.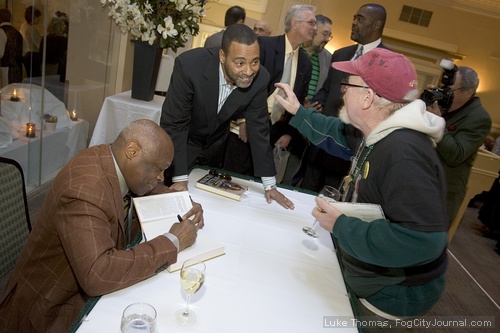 Brown vs. Brown: h. Brown pretends to be Willie Brown's biggest fan.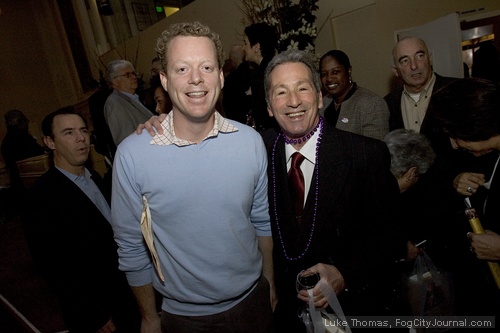 Patrick Doyle and Tom Ammiano share the love.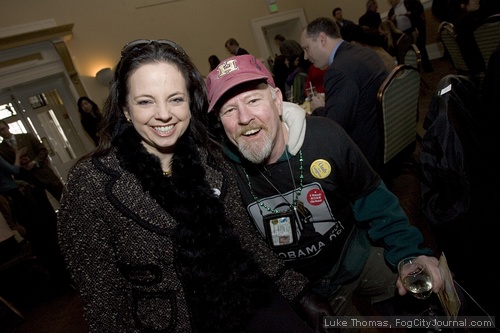 Definitely not dating.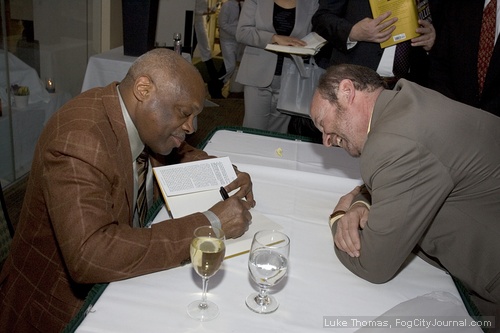 Nathan Nayman: "Hey, Willie, can you help me get a job?"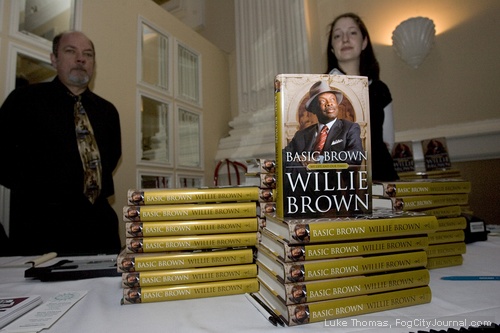 Is there a chapter on picking out the best hat for a soirée or for determining
exactly how late is fashionably late?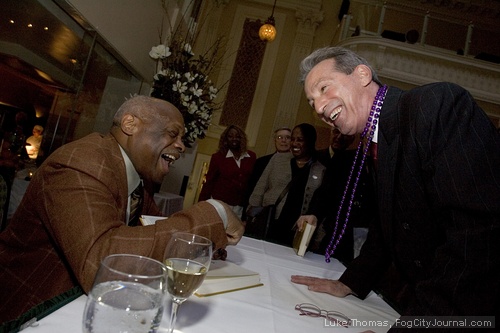 Supervisor Tom Ammiano: "Barack or Hillary? Sophie's Choice."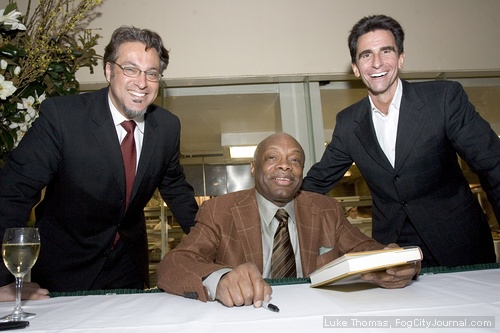 Supervisors Ross Mirkarimi's first book:
"Derelict of Our Duty: How I Learned to Stop Rambling and Love Punctuation"
Cute haircut, Mark Leno!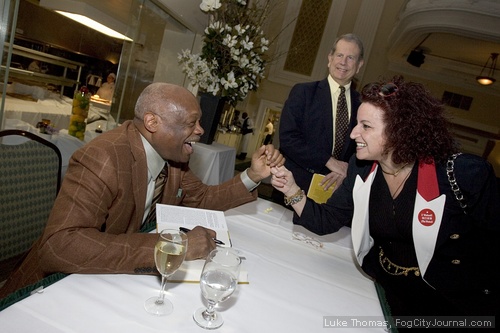 Willie and Angela have an amorous moment. (Don't tell h.)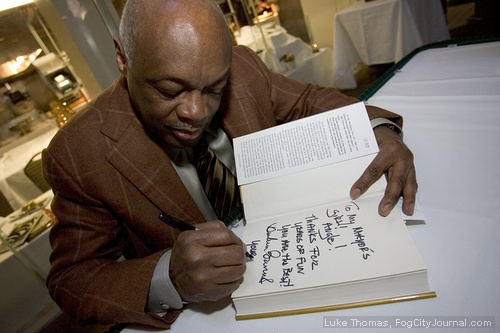 "To my Mayor's Girl, Angie! Thanks for years of fun. You are the best!"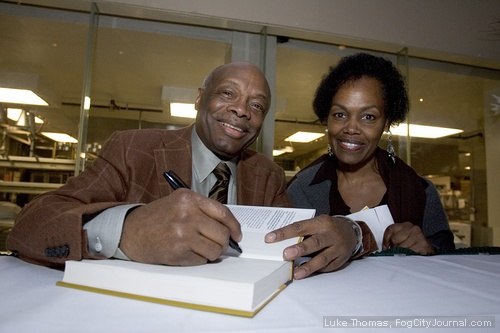 Reunited: Willie and Supervisor Sophie Maxwell.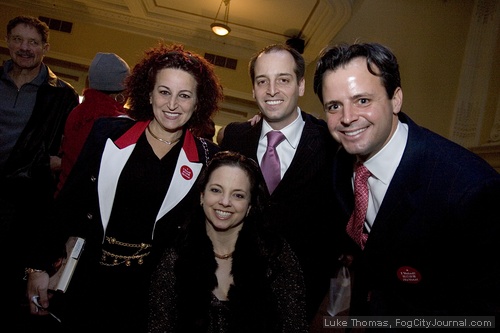 A family reunion: Angela Alioto, Michela Alioto-Pier, Joe Alioto-Veronese,
and Joseph Michael Alioto.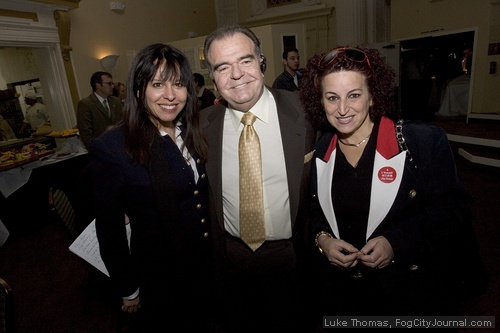 Political consultant Bob McCarthy with starlets Alicia Becceril and Angela Alioto.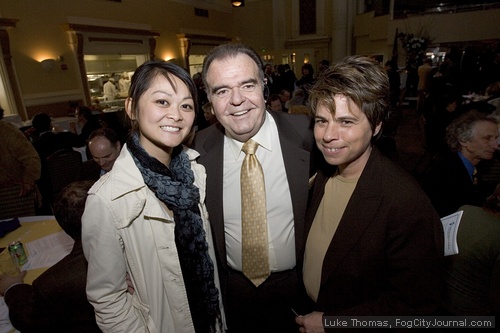 McCarthy with Supervisor Carmen Chu and legislative aide Colleen Crowley.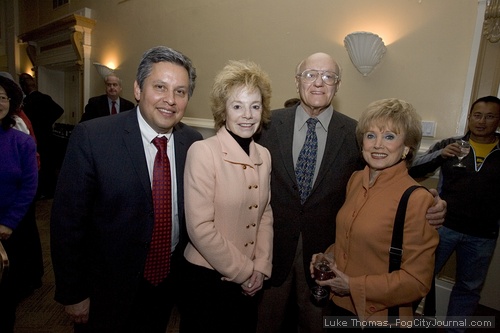 Supervisor Gerardo Sandoval, Senator Carole Migden
and former San Francisco Supervisor Barbara Kaufman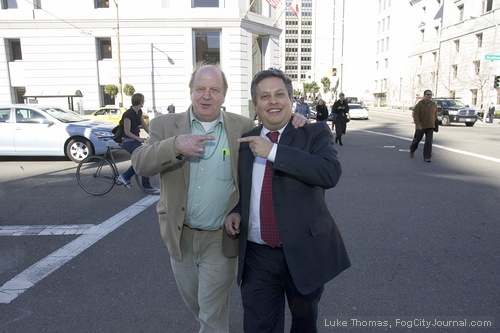 "He's more photogenic."
"No, he is!"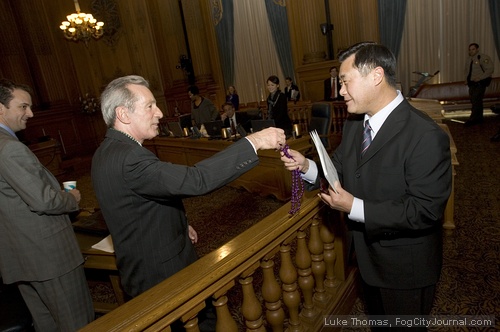 Tom Ammiano: "Here, have some festive beads, Leland. No, they're not those beads."
--
####