Winners and Losers of the Week

June 23, 2007
Winner of the Week: Defense Attorney Randall Knox.
On Tuesday the San Francisco District Attorney's Office dismissed all charges against Knox' client, former Department of Building Inspections Manager Augustine Fallay, after a jury hopelessly deadlocked on charges of bribery, perjury, and insurance fraud.
A skillful litigator, Knox chipped away at the prosecutor's case using the prosecutor's own evidence and witness testimony. Knox saved his best for last when he put Fallay on the stand and used common sense in his closing arguments.

Defense Attorney Randall Knox
Loser of the Week: The District Attorney's Office.
Although Assistant District Attorney Marc Katz proved to be a talented and gifted trial attorney, his star witness, Tony Fu, was deemed incredible by jurors. Fu hobbled Katz' case from the start of the nine-week trial.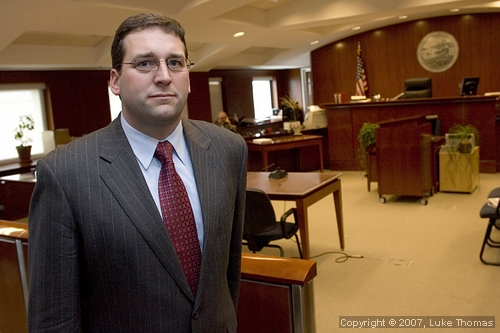 Assistant District Attorney Marc Katz
Quote of the Week: "I am thrilled that Larry King has asked me to appear on his program to discuss my experience in jail, what I have learned, how I have grown, and anything else he wants to talk about. Larry King is not only a world-renown journalist, but a true American Icon. It will be an honor to do his show."
- Paris Hilton, announcing her first post-jail interview on Larry King Live.
####