With Richard Knee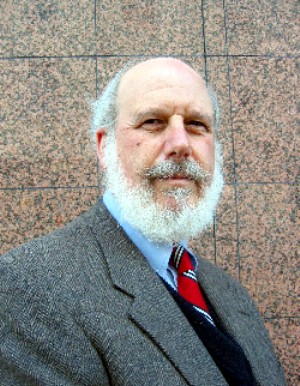 Photo provided by Richard Knee
'Port' deal is misnomered
February 27, 2006
The Sentinel on Friday carried a story by Bay City News Service's Jason Benner regarding the outcry over Dubai Ports World's proposed acquisition of P&O Ports.
Benner said the deal would mean that DPW would operate six major U.S. Atlantic ports.
It's not so.
P&O Ports does not run any U.S. port. It manages or co-manages a single cargo terminal at each of several U.S. ports. If the acquisition goes through, DPW would replace P&O in that role.
Note the difference: most U.S. ports, even the smaller ones, comprise multiple cargo-handling and/or passenger-processing terminals (some also accommodate other activities such as fishing, fish processing and recreational boating).
Oversight of all waterfront activities rests with port or harbor administrations, which are public entities. DPW's acquisition of P&O would not change that. And to my knowledge, at no U.S. port does a single company operate all the terminals.
The entire discourse on this matter has lacked a clear distinction -- or even a fuzzy one -- between a "port" and a "terminal."
The problem is that members of Congress have mischaracterized the DPW-P&O deal from the start, and most journalists and news outlets -- including the likes of the San Francisco Chronicle, the Associated Press, Reuters and the New York Times -- have simply parroted the fallacy instead of doing any research to learn whether the politicians' claims were even half true.
Moreover, ships from Arab countries have for many decades been visiting American ports, drawing nary a peep. Russia's Far Eastern Shipping Co. has been sending its vessels to U.S. ports since the Cold War, and the only complaints about it came from rival companies that accused the carrier of below-cost pricing policies.
We can argue over the validity of the security concerns surrounding the DPW-P&O deal; in fact, we SHOULD argue about it. Vigorous debate is always healthy. But the context needs to be accurate.
Richard Knee is a San Francisco-based freelance journalist. He has been writing almost exclusively about freight-related issues for about 25 years.E-mail him at rak0408@earthlink.net.
Click here for Richard Knee archive.
####