Newsom calls for Jew's resignation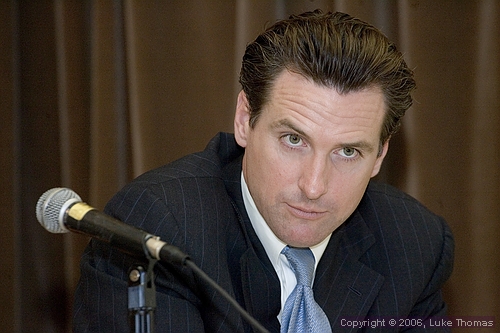 Mayor Gavin Newsom
Photo(s) by Luke Thomas
From the Mayor's Office of Communications
September 20, 2007, 5:40 p.m.
Mayor Gavin Newsom issued a statement today asking Supervisor Ed Jew to resign his seat in the wake of the most recent federal charges alleging the Supervisor solicited cash payments from San Francisco business owners.
"Supervisor Jew now has the task of defending himself against two separate criminal investigations in addition to a third civil proceeding. At this point, it is clearly in the best interest of his constituents and our city that he resign his official duties and focus his attention on these civil and criminal proceedings," said Newsom.
####