- NOW in FOG CITY JOURNAL -
NOTE: For subscribers who cannot read HTML-formatted text, click here

---
Fog City takes the pulse
of the 2007 San Francisco mayor's race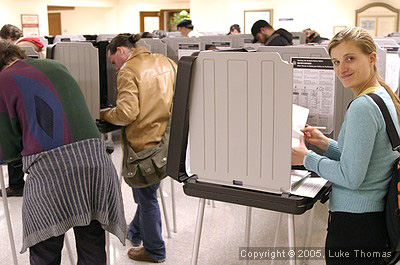 Photo(s) by Luke Thomas

January 26, 2007
Fog City's utterly unscientific survey asked "Who would be your dream mayor?" The answers show how many San Francisco voters love their iconoclastic, pot-stirring candidates, even if they never win.
San Francisco has had protest candidates like Jello Biafra, former lead singer of the Dead Kennedys. He wanted to require businessmen to wear clown suits to work. There have been niche candidates, like Cesar Ascarrunz, owner of Cesar's Latin Palace. And then there are always the anti-candidates who spring from fertile Friscan grass roots, like Tom Ammiano.
Full story, click here.
---
COURT JESTERINGS
With h brown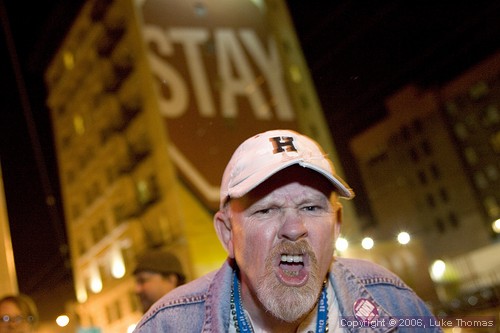 Photo(s) by Luke Thomas

Court Jester on avatars, WI-FI, and other musings
January 29, 2007
Robot interviews mannequin in Davos!
(you lose)
You know me, I'm not one to cause trouble. Still, when Wells Fargo created a virtual avatar interviewer for their Reuters media artery and the avatar's first job was to interview Gavin Newsom in a faraway land covered with snow and awash with champagne, it caught my attention.
Full story, click here.
---
DOVETALES
With Mishana Hosseinioun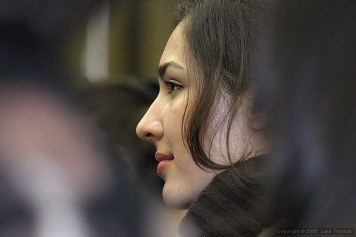 Photo(s) by Luke Thomas
January 29, 2007
DOT COMMUNISM: The Rise And Fall Of The Cyber Curtain
We may be bigger, better, faster than ever. We can run, but we can't hide from the hi-tech bug that seems to have bitten us in all the right places. In this technological age of ours, the Internet has spun us oh so tenderly in that web of hers. It beckons us with sweet nothings: Answers are just a click away. Love is right around the hot corner. The pop-up windows of opportunity are boundless. The world is at your fingertips.
Full story, click here.
---
California kids physically unfit,
leading "sedentary lives"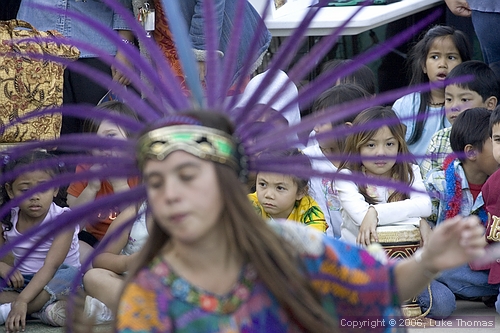 Photo(s) by Luke Thomas
By Elizabeth Daley, Bay City News Service

January 28, 2007
The dismal data came in November, revealing California's public school students performed poorly on the state's physical fitness test. This week, The California Endowment has released a report documenting what they call "a crisis in California school physical education."
Full story, click here.
---
And in other news...
Man killed in San Francisco officer-involved shooting

Twenty-year old shot in the back and killed in San Francisco
Mengyao Zhou autopsy: No signs of foul play
Demonstrators demand fix for Market/Octavia deathtrap
California Public Utilities Commission issues new regulations for clean power generation
---
Bay Area Weather Forecast

Current satellite photo courtesy NOAA Satellite Service

Weather, click here
---
More Fog City Journal stories, click here.