Overheard in Fog City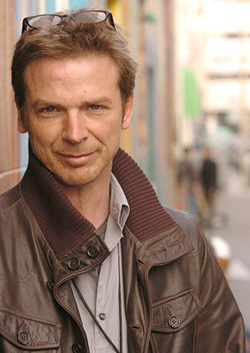 Luke Thomas
FCJ Publisher and Editor-in-Chief
Photo by Adam Aufdencamp
By Luke Thomas
January 18, 2008
"Mayor of City Hall" in hospital, looking for some bedside love and cheer
Affectionately known by his colleagues and many friends as the "Mayor of City Hall," custodian Linus Black recently underwent surgery and is not expected to be gracing the halls of City Hall with his presence for some time.
Linus, 60, has worked at City Hall for 29 years and is best known for his loquacious upbeat nature.
One of his biggest fans, Sheriff Michael Hennessey went to visit Linus yesterday. We can only imagine how uplifting Hennessey's visit must have been for Linus.
"You might be having a really rough day," Hennessey told Fog City, "but Linus has a priceless human quality that will always find a way to put a smile back in your heart."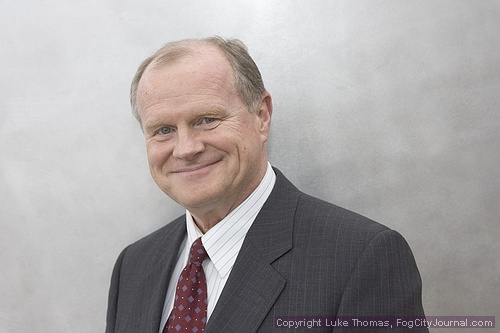 Sheriff Michael Hennessey witha big smile and heart of his own.
Hennessey said Linus is feeling a little lonely and blue after his operation. But worst of all, Linus is missing the friends he has grown accustomed to seeing on a daily basis.
"Paying a visit to see Linus will be a tremendous boost to his recovery," Hennessey said. "You know how he loves to chat."
Linus is recuperating at Kaiser Hospital, Geary Blvd, Room 6445.
Predators don't like to be taunted
Want to see what happens when you taunt a predator? Take a look at the following video of a child who drew the attention of a polar bear at the Memphis Zoo. The video clearly shows a girl taunting a polar bear with her teddy bear, and the polar bear's reaction to being taunted.
What is interesting about the video is that it clearly shows what type of human behaviour is possible, and to a lesser extent, expected, at zoos.
But, as this video demonstrates, the polar bear is prevented from attacking its taunter simply because the exhibit enclosure is designed to keep the predator from leaving its enclosure to attack its taunters.
It is unreasonable for zoo officials to assume visitors will not engage in taunting behavior. Likewise, it is unreasonable for the San Francisco Zoo to assume that a known safety deficiency will somehow protect visitors from being mauled to death after an apex predator escapes from its sub-standard enclosure.
No matter how you slice it, the San Francisco Zoo - particularly Director Manual Mollinedo - is on the hook for gross negligence for failing to ensure public safety at the zoo. His failure to act on warnings of safety deficiencies resulted in the preventable deaths of 17-year-old Carlos Sousa and Tatiana.
We reiterate our call for Mollinedo's resignation.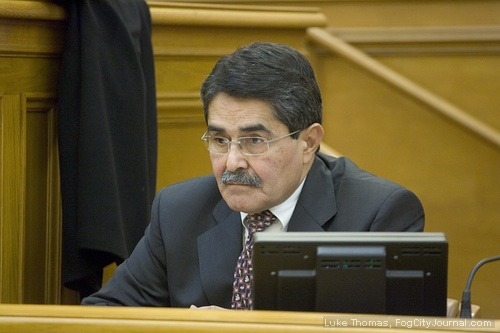 San Francisco Zoo Director Manual Mollinedo.
####