The CrackBerry Chronicles
With Elaine Santore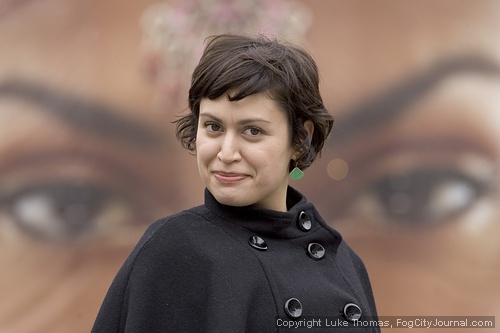 Photo(s) by Luke Thomas
May 21, 2007
Didn't run the Bay to Breakers
Call me crazy, but I have never participated in the Bay to Breakers. Nor do I ever plan to. I dress up once a year for Halloween, and I turn it out after weeks of excessive planning. However, the denizens of San Francisco - but mostly the Bridge & Tunnel folks - take pretty much every opportunity to dress up for a life-changing day-trip into the City.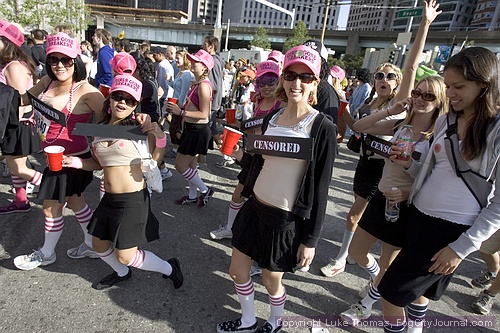 Um, we know you're not really topless, B&T lady. Weak.
Here's a brief list of events that allow San Franciscans the opportunity to don strange costumes: Love Fest, Halloween, (though not technically in SF) Burning Man, How Weird Street Festival, and the Bay to Breakers etc.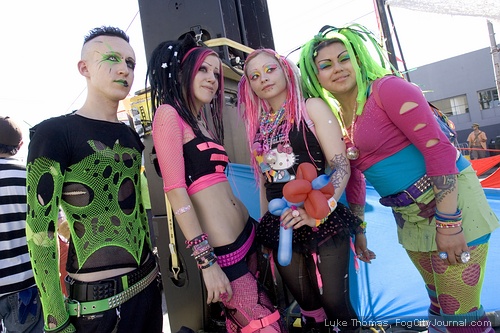 How Weirders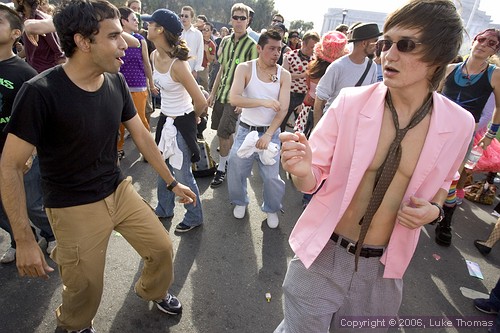 Love Festers
One could possibly wear the same outfit to all of these events and get photographed wearing the exact same outfit. The horror!
How many times can one don a pair of fishnets, a boa, and wig in one year? Just thinking about it makes me tired. I'd rather stick to my twentysomething-desk-job-chick-on-a-budget costume I wear 365 days a year. That seems to offend enough WASPs already.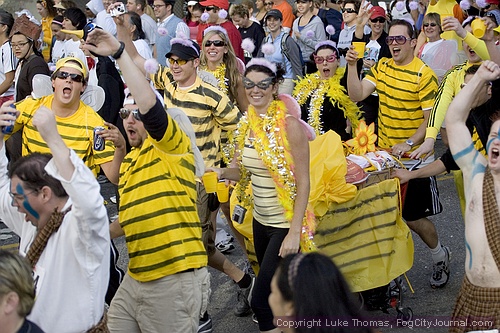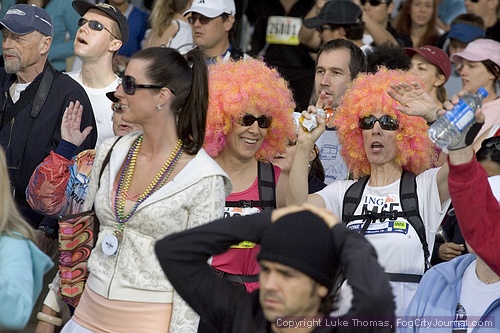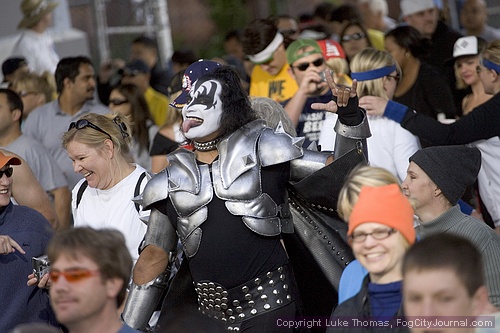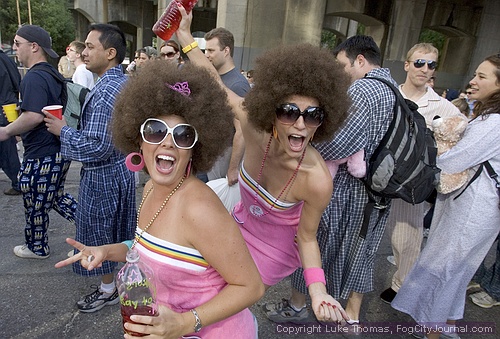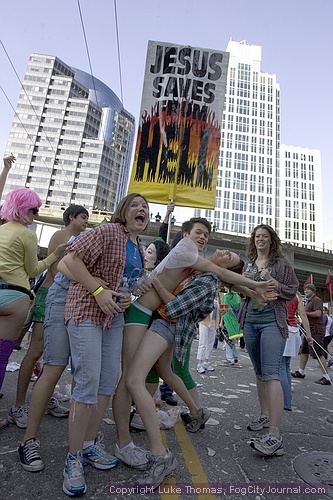 Almost every year, a bunch of Kenyans show up and take the Bay to Breakers really seriously. Do they live here, or do they just show up for the race every May? It's really not fair. I mean, you don't see Americans showing up to marathons in Kenya. No self-respecting Americans would set themselves up for that kind of embarrassment.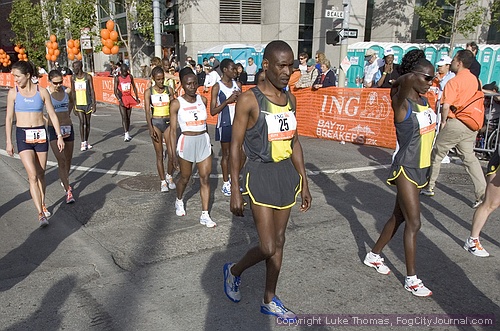 Congrats, John Korir. But we know you were just out on your morning jog to Starbucks. Again, not fair.
I love when Mayor Gavin Newsom shows up to events in his designated "sporty" attire. We're pretty sure he wore the same outfit for Bike to Work Day last Thursday. If he wants to win the youth vote, he needs to get himself over to American Apparel for the latest in snazzy workout wear.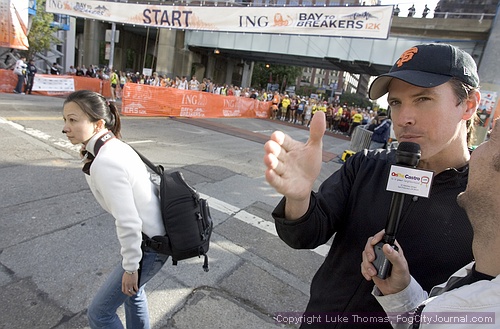 The Gavster mapping out the race in his brain.
He'd be taking on the Kenyans if not for the bum hip.

Our suggestion for Newsom's next "sporty event" outfit.
You're never too old for a little color, Gavin!
CrackBerry Blind Item
Which EssEff muckraker was spotted at Original Joe's in the Tenderloin on Saturday evening, accompanied by what we suspect is his ball and chain? He compulsively re-checked his flashy black late-model, pre-layoff, chick-magnet BMW, parked next to a bevy of your garden variety TL crack dealers, ladies of the night, and street defecators. Maybe he could have given the money he saved from valet parking to the panhandler on the corner.
Note: Caught some local politicos with their pants down, or trying desperately to get caught with their pants down? Spotted a socialite wearing Mom Jeans at Whole Foods?
Please send Elaine any tips or gossip you think should make next week's Blind Items. All Blind Item sources and tipsters will be kept strictly anonymous.

####