Winners and Losers,
Quote of the Week

June 29, 2007
Winner of the Week - Supervisor Chris Daly
Daly takes a licking, but keeps on ticking.
Despite a full-frontal coordinated campaign response to Supervisor Chris Daly's subterfuge over Cocainegate, the committeeless Supervisor had the last laugh Tuesday when he moved to checkmate Supervisor Alioto-Pier and the forces behind censorship, with his own code of conduct -- an ordinance squarely aimed at Alioto-Pier's attendence record, and Mayor Gavin Newsom's affair with former Room 200 appointments secretary, Ruby Rippey-Tourk.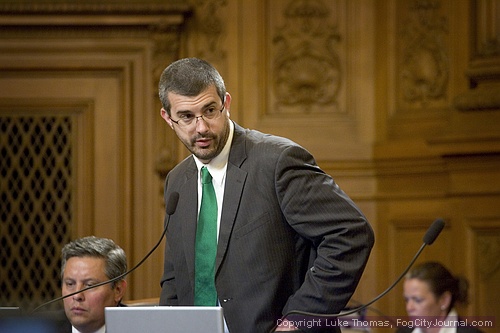 District 6 Supervisor Chris Daly.
Loser of the Week - Mayor Gavin Newsom
Gavin's had plenty of opportunities to face Chris Daly mano e mano in Board Chambers, to challenge Daly's assertions and to defend himself and his policies. But, the reality is Newsom cannot afford to debate Daly and lose, especially in an election year.
With so many hot topics to discuss, Newsom has less to lose in snubbing the will of voters, than getting walloped by Daly at every turn.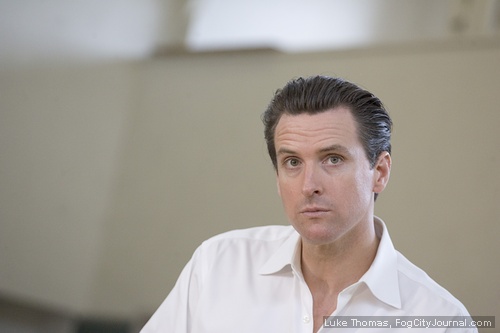 Mayor Gavin Newsom
Quote of the Week
Will Supervisor Daly be vindicated if rumors of Newsom's alleged cocaine use prove to be true?
"No, not at all. I think that the mayor should be held to the same standard, and if we have the mayor breaking the law then he needs to deal with that. This is in no way a protection of him, and it certainly wouldn't vindicate the supervisor. I think it would be a real sad day for the city, but they are two different things."
- District 2 Supervisor Michela Alioto-Pier, June 26, 2007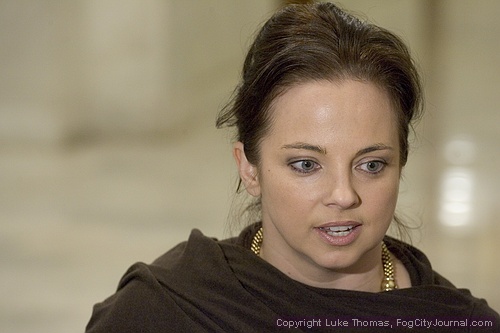 Michela Alioto-Pier

####