- NOW in FOG CITY JOURNAL -
NOTE: For subscribers who cannot read HTML-formatted text, click here

---
Governor says MacArthur Maze connecter
will open in less than 10 days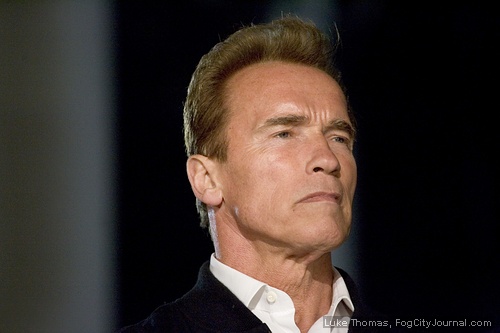 Gov. Arnold Schwarzenegger
Photo(s) by Luke Thomas
By Jeff Shuttleworth

May 3, 2007
Gov. Arnold Schwarzenegger announced yesterday that the damaged connector from Interstate Highway 80 to Interstate Highway 880 in the MacArthur Maze in Emeryville will be fully open to traffic within 7 to 10 days.
Full story, click here.
---
Assemblyman Leno kicks off bike commute month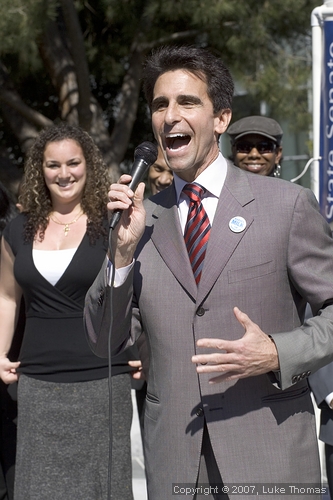 Assemblymember Mark Leno (file photo)
Photo(s) by Luke Thomas
By Elizabeth Daley

May 2, 2007
In honor of California's "Bike Commute Month," Assemblyman Mark Leno pedaled to work at the state Capitol Tuesday. He is also promoting a bill to require city planners to "address the needs of all roadway users."
Full story, click here.
---
Overheard in Fog City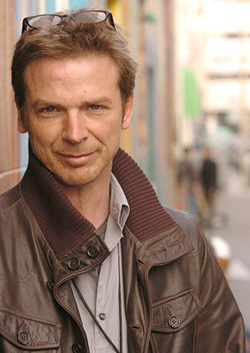 Luke Thomas
FCJ Publisher and Editor-in-Chief
Photo by Adam Aufdencamp
By Luke Thomas
May 3, 2007
- Which progressive musketeer will take on Newsom?
- Murphy plays out Newsom Communications Director fantasy?
All the nitty gritty, click here.
---
And in other news...
- Escaped convict turned gun on self after killing officer
---
Letters, letters, letters...
- Let's keep the poor as uninformed as possible
Letters, click here.
---
Bay Area Weather Forecast

Current satellite photo courtesy NOAA Satellite Service

Weather, click here
---
More Fog City Journal stories, click here.