- NOW in FOG CITY JOURNAL -
NOTE: For subscribers who cannot read HTML-formatted text, click here

---
Harris moves to prosecute alleged attackers
of Baker's Dozen singing group
Two suspects charged so far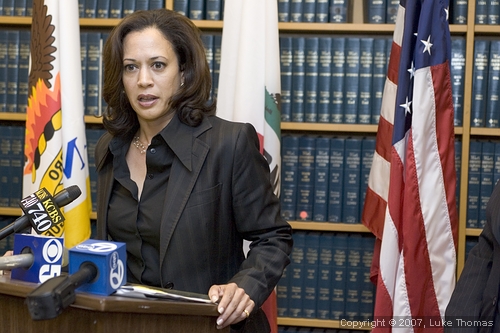 San Francisco District Attorney Kamala Harris today announced charges stemming from a brutal attack on members of the Baker's Dozen singing group following a New Year's Eve party.
Photo(s) by Luke Thomas
By Brent Begin, Bay City News

March 5, 2007
SAN FRANCISCO (BCN) - San Francisco District Attorney Kamala Harris said this evening she was eager to prosecute two men charged in the beating of members of a Yale singing group. Harris characterized the alleged attackers as "cowardly" and called the incident "essentially a group attack on innocent victims."
Harris authorized arrest warrants this morning for Richard Aicardi and Brian Dwyer in an attack on William Bailey and Evan Gogel. Another victim, Sharyar Aziz Jr., was not mentioned in the charges.
Full story, click here.
---
Man shot and killed in Sunset District
Woman suffering multiple shot wounds
in Bayview shooting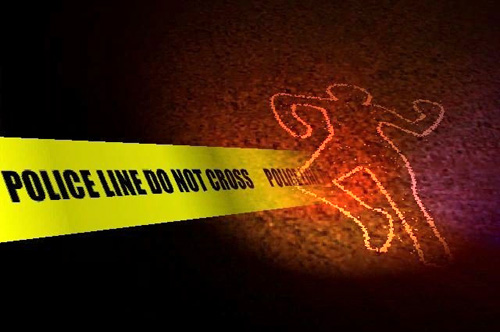 By Matt Wynkoop, Bay City News Service

March 6, 2007
SAN FRANCISCO (BCN) - Police report that a female victim has been transported to San Francisco General Hospital this morning following a shooting in the city's Bayview District.
The woman is said to be suffering multiple gunshot wounds, according to a San Francisco police officer The shooting was reported at around 3:30 a.m. at 1022 Connecticut St., the officer reported.
Full story, click here.
---
Charges filed against man accused
of stalking San Francisco Mayor Newsom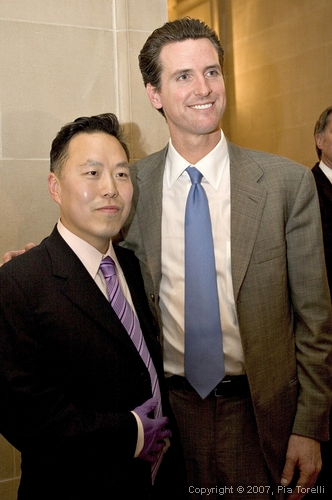 Han Shin with Mayor Gavin Newsom, 2/12/7
Photo by Pia Torelli, World Picture Network, special to Fog City Journal
By Caitilin McAdoo, Bay City News Service

March 5, 2007
Contra Costa County prosecutors filed charges Friday against a Union City man who allegedly tried to run over a San Ramon man Wednesday, according to the district attorney's office.
Han Shin, 42, who has also been accused of stalking San Francisco Mayor Gavin Newsom, has been charged with one count of first-degree residential burglary, three counts of assault with a deadly weapon and one count of vandalism.
Full story, click here.
---
And in other news...
- U.S. court sides with Oakland in free speech case
---
FCJ Quote of the Day


Drew Altman
"We're at the beginning of the next great debate about health reform. This is an issue which was very much on the minds of the American people as an economic worry for quite some time, but was just nowhere as a national political priority even six months ago. Now it's front and center again, and the words 'universal coverage' are back at the center of the debate."

- Drew Altman, president of the Henry J. Kaiser Family Foundation, 3/6/7

---
Bay Area Weather Forecast

Current satellite photo courtesy NOAA Satellite Service

Weather, click here
---
More Fog City Journal stories, click here.