- NOW in FOG CITY JOURNAL -
NOTE: For subscribers who cannot read HTML-formatted text, click here

---
Norouz Mobarak!
Iranian Culture Club celebrates New Year,
raises funds for homeland
Mirkarimi calls on Bush to resign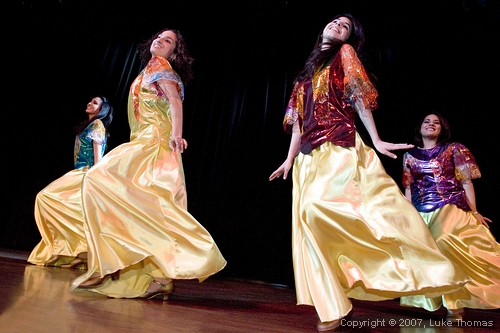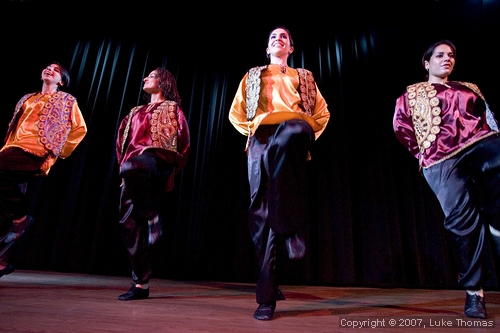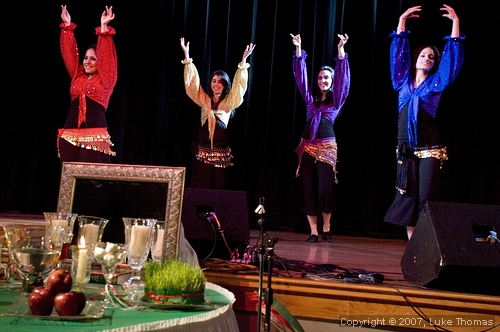 Dancers Sepedeh Cigarchi, Shadee Amirkiae, Kimia Mohammadi and Nikki Ghadera
from the Niosha Dance Academy perform a traditional Persian dance set at San Francisco State University, Friday, in celebration of the upcoming Iranian New Year (1386).
The Iranian New Year coincides with the spring equinox on March 21.
Photo(s) by Luke Thomas
By Luke Thomas

March 11, 2007
Members of San Francisco's Iranian community attended a celebration of the Iranian New Year, Friday, at San Francisco State University. The event, organized by the Iranian Culture Club, was held to help promote knowledge about the most celebrated of all Iranian holidays, Norouz, and to help raise funds for those in need in Iran.
Full story, click here.
---
Leno authors government accountability bills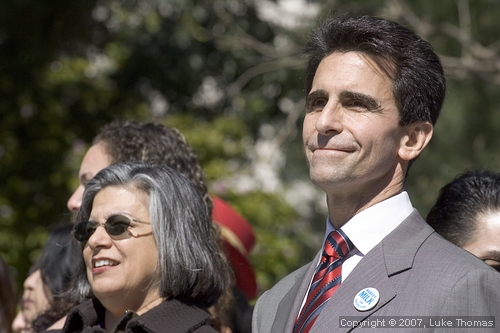 Assemblymember Mark Leno. File photo.
Photo(s) by Luke Thomas
By Ari Barak, Bay City News Service

March 12, 2007
Three bills authored by Assemblyman Mark Leno, D-San Francisco, intend to make government both more accessible and accountable to the public, a spokesperson for Leno's office said on the eve of National Sunshine Week.
Leno's effort parallels a nationwide week of focus on open government and freedom of information with the introduction of AB 1393, AB 1648 and AB 1668 into the state Assembly, intended to strengthen the California Public Records Act, according to Leno's press secretary Shannan Velayas.
Full story, click here.
---
Non-responsive campaign finance disclosure filers
According to its records, the Ethics Commission has identified the campaign finance disclosure filers in the table below as non-responsive (NR) filers.
NR filers are those that have not responded to two or more written notices and one or more verbal notices regarding past-due reporting.

Please note that Ethics Commission records are subject to change and the table below
may not include all NR filers or reflect recent activity.
The NR filers are encouraged to contact the Commission because continued failure to file may result in an enforcement action.
For a list of non-filers, click here.
---
And in other news...
- No settlement reached in case of incarcerated journalist vs. U.S. government
- Federal court ruling favors polluters
---
FCJ Quote of the Day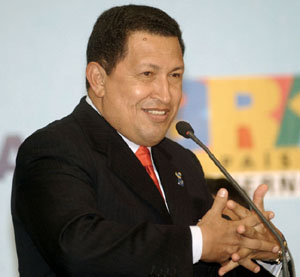 "Those who want to go directly to hell, they can follow capitalism. And those of us who want to build heaven here on earth, we will follow socialism."
- President of Venezuela, Hugo Chavez, 3/11/7

---
Bay Area Weather Forecast

Current satellite photo courtesy NOAA Satellite Service

Weather, click here
---
More Fog City Journal stories, click here.