- NOW in FOG CITY JOURNAL -
NOTE: For subscribers who cannot read HTML-formatted text, click here.
---
The CrackBerry Chronicles
With Elaine Santore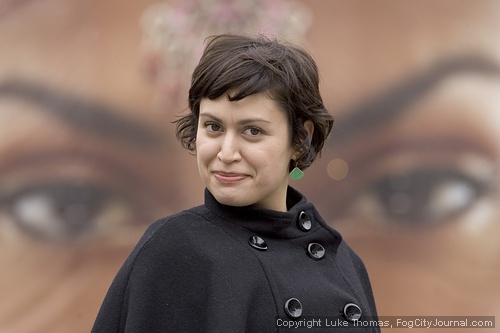 Photo(s) by Luke Thomas
May 18, 2007
- Why I'll Never Make the Maxim Hot 100
- Trivial Pursuits
- CrackBerry Blind Item
All the nitty gritty , click here.
---
Investigators search for cause of Treasure Island fire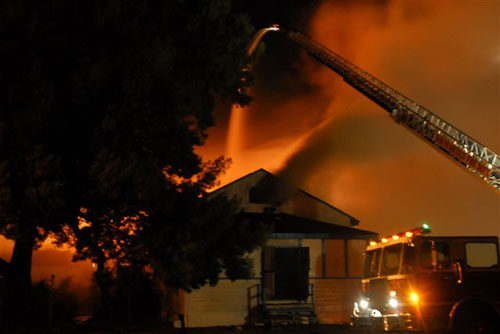 Fire crews battled a three-alarm fire Wednesday at an abandoned warehouse on Treasure Island. Fire investigators are searching for the cause of the fire.
Photos by Mark Grissom, special to Fog City Journal
By Caitlin Cassady and Matt Wynkoop

May 18, 2007
Fire investigators continue to search for what caused a three-alarm fire that destroyed an abandoned Navy barracks on Treasure Island Wednesday morning, Lt. Mindy Talmadge said.
The one-story, wood-framed building located at the intersection of Avenue H and Fifth Street is one of several abandoned military barracks that remain unused and boarded up on the island, Talmadge said.
Full story, click here.
---
COURT JESTERINGS
With h brown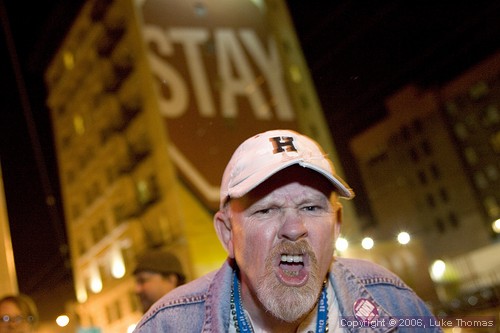 Photo(s) by Luke Thomas
I win the lottery
(I wouldn't kid you)
May 17, 2007
This evening when I checked my mailbox, there was a check for $5,040.00 waiting for me. Now, I'd like to say that's not unusual but actually, it is. So, of course, it troubled me. There was no explanation. Just the check itself which did have the notation "for soc sec ins" which, I guess should be explanation enough.
It's clear that this is my first retirement check and it covers the last year during which I've been dueling with the federal government to get my old age pension. And, I have to repay the City for the money they gave me during that period which, according to my math, could be up to $5,908.
Full story, click here.
---
Bay Area Weather Forecast

Current satellite photo courtesy NOAA Satellite Service

Weather, click here
---
More Fog City Journal stories, click here.