COURT JESTERINGS
With h brown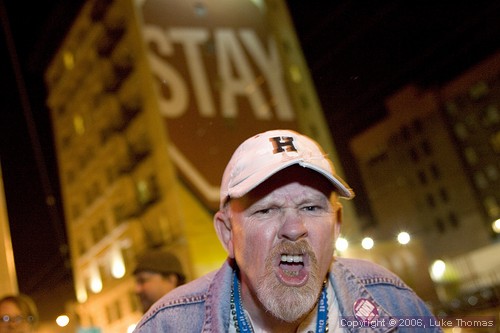 Photo(s) by Luke Thomas

Court Jester apologizes
December 5, 2006
Progressive mayoral stew includes human remains
Serious politics has always involved cannibalism. So, keep your kids and elderly inside from now until next Fall's filing deadline, lest they end up in the kettle. I myself, tossed in a couple of innocent victims last week in the heat of a 'Hunter-Gatherer' expedition.
Full story, click here
---
Lockyer asks California hight court to hear same-sex marriage cases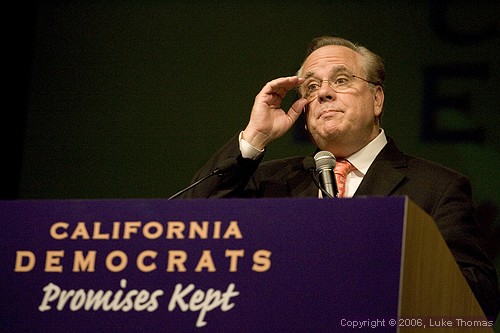 California Attorney General Bill Lockyer.
Photo(s) by Luke Thomas
By Julia Cheever, Bay City News Service

December 5, 2006
SAN FRANCISCO (BCN) - In an unusual step, California Attorney General Bill Lockyer has asked the state Supreme Court to review a ruling that Lockyer won in a lower court banning same-sex marriages.
Full story, click here
---
EVENTS
Free San Francisco journalist Josh Wolf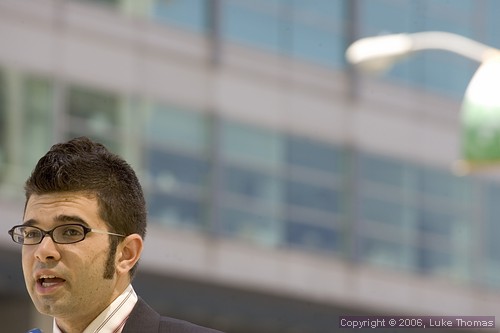 Photo(s) by Luke Thomas
What: Free Josh Wolf Event
When: Thursday, December 7th 2006, 7:30 p.m.
Where: Balazo Gallery, 2183 Mission Street @18th, 415-255-7227
On December 7th journalists, activists, and local leaders will convene to call upon the United States Government to free Josh Wolf from "coercive custody." Josh is a San Francisco free-lance journalist being held for his refusal, based on journalistic principles, to turn over to a federal grand jury his news footage from a July 2005 protest. Free press advocates from around the world have called his incarceration unjust and a grave violation of the freedom of the press.
More event details, click here