- NOW in FOG CITY JOURNAL -
NOTE: For subscribers who cannot read HTML-formatted text, click here

---
Overheard in Fog City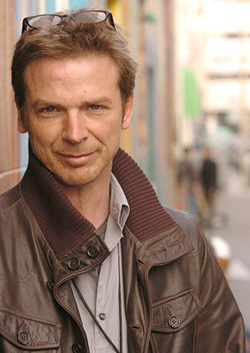 Luke Thomas, Fog City Journal publisher.
Photo by Adam Aufdencamp
By Luke Thomas
February 24, 2007, 3:00 p.m.
Gonzalez moves to secure campaign manager?
Although former Board President Matt Gonzalez has not officially declared his candidacy for mayor, he has been working behind the scenes to secure a campaign manager.
Fog City has confirmed today political campaign strategist, Nicole Derse, has been in discussions with Gonzalez over her availbility to be his campaign manager.
Full story, click here.
---
STARS AND THE CITY:
What celebrity meltdowns mean to San Francisco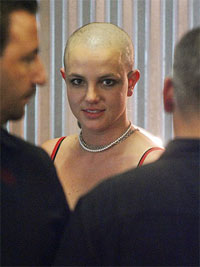 Britney Spears
Photo: Fametastic.co.uk

February 26, 2007
Our friend Mike in New Orleans got in touch just in time for the Academy Awards. It turns out he and his kids played together with Brangelina and their kids at the public playground last week. Of course you already heard that Brad Pitt and Angelina Jolie moved the whole family there.
Full story, click here.
---
El Tri rock fans riot in Watsonville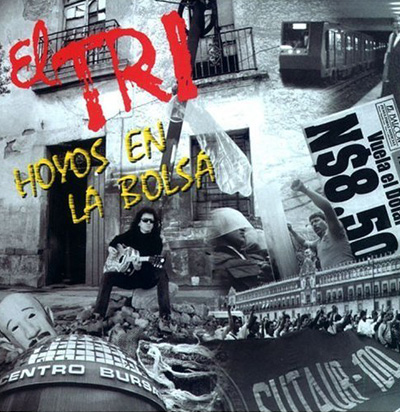 Illustration courtesy Lyricsdownload.com
By Elizabeth Daley, Bay City News Service

February 26, 2007
WATSONVILLE (BCN) - A concert at the Veterans Memorial Building in Watsonville Sunday night turned into a large-scale riot, according to Watsonville police Sgt. Saul Gonzalez.
Gonzalez said an angry mob threw bottles, vandalized cars and destroyed musical equipment when they learned headlining Mexican rock band El Tri would not be performing.
Full story, click here.
Bay Area Weather Forecast

Current satellite photo courtesy NOAA Satellite Service

Weather, click here
---
More Fog City Journal stories, click here.