- NOW in FOG CITY JOURNAL -
NOTE: For subscribers who cannot read HTML-formatted text, click here.
---
Overheard in Fog City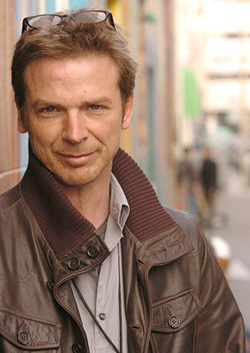 Luke Thomas
FCJ Publisher and Editor-in-Chief
Photo by Adam Aufdencamp
By Luke Thomas
May 22, 2007
Caveat Emptor
San Francisco Chronicle gossip spin doctors Phillip Matier and Andrew Ross (M&R) couldn't resist a jab at Supervisor Chris Daly after duping him into a coffee for a column they penned entitled,"'He's a fraud' -- supervisor knocks Newsom'."
This time around, the less than dynamic duo have been caught out in what can only be described as, at the minimum, sloppy fact checking, much to the detriment of the Chronicle's credibility and diminishing readership.
And we have the exclusive photos to prove it.
Full story, click here.
---
Attorney: Ed Jew a victim of misunderstanding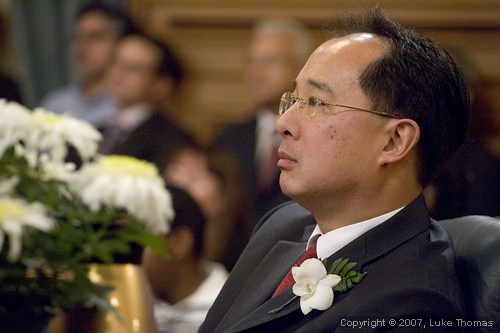 District 4 Supervisor Ed Jew is the subject of a federal investigation
into alleged corruption and tax evasion.
Photo(s) by Luke Thomas
By Tamara Barak

May 21, 2007
The attorney for a San Francisco supervisor under investigation by the FBI said this morning that his client is the victim of a misunderstanding.
A search warrant executed on Ed Jew's home and city hall office Friday is not evidence of the supervisor's guilt, San Francisco attorney Steven Gruel said today.
"A search warrant is a common investigative technique to determine if there has been any wrongdoing - it is not a barometer of guilt," Gruel said in a statement released this morning. "Ed Jew has not been charged, nor has he been accused - I caution everyone against drawing conclusions based on a search warrant. My client is cooperating fully to clear up this apparent misunderstanding."
Full story, click here.
---
MacArthur Maze to re-open Friday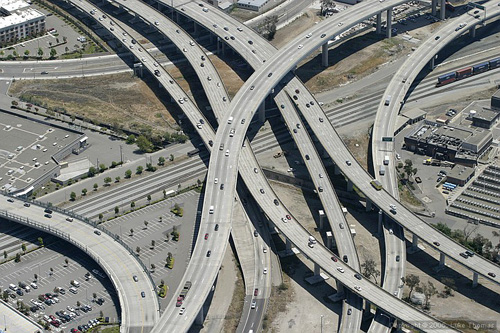 Governor Schwarzenegger announced today final repairs to the MacArthur Maze will be completed Thursday night. The freeway interchange complex will be fully functional
and reopened to traffic Friday.
Photo(s) by Luke Thomas
From the Office of Gov. Arnold Schwarzenegger

May 21, 2007
Gov. Arnold Schwarzenegger today announced that the repairs to the MacArthur Maze will be completed Thursday night and the freeway will reopen for the Friday morning commute.
"Thanks to hard, around-the-clock work of Caltrans and C.C. Myers, our local partners and businesses, Bay Area motorists can once again travel through this busy interchange," said Gov. Schwarzenegger. "Just in time for the holiday weekend, this roadway will be open in 26 days from when the accident occurred."
Full story, click here.
---
Renewable energy bill clears California senate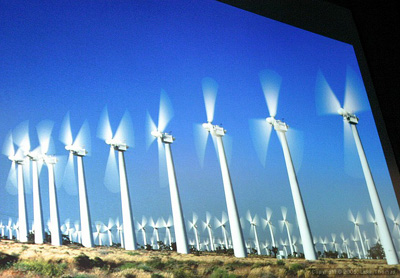 By Ari Barak

May 19, 2007
A bill that would require California utilities to receive a third of their electricity from renewable resources has passed one hurdle in the state legislature, State Sen. Joe Simitian's office reported.
The bill, SB 411, introduced by Simitian, D-Palo Alto, was approved by a margin of 21 to 15 on Thursday and will now move to the state assembly for a hearing in June or July, according to Simitian's office.
Full story, click here.
---
Hennessey announces candidacy for Sheriff
Seeks unprecedented eighth term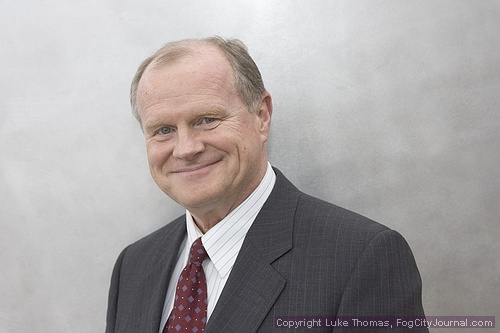 Sherrif Michael Hennessey today officially announced his candidacy for re-election. Hennessey is San Francisco's and California's longest serving elected sheriff.
Photo(s) by Luke Thomas
From the campaign to re-elect Sheriff Michael Hennessey
May 21, 2007
Sheriff Michael Henneseey announced today his candidacy for an unprecedented eighth term in the November 6, 2007 election. He is San Francisco's and California's longest serving elected Sheriff, and heads the nation's twentieth largest Sheriff 's Department.
Full story, click here.
---
Letters...
---
Bay Area Weather Forecast

Current satellite photo courtesy NOAA Satellite Service

Weather, click here
---
More Fog City Journal stories, click here.