- NOW in FOG CITY JOURNAL -
NOTE: For subscribers who cannot read HTML-formatted text, click here

---
Herrera mum on Rippey-Tourk back payments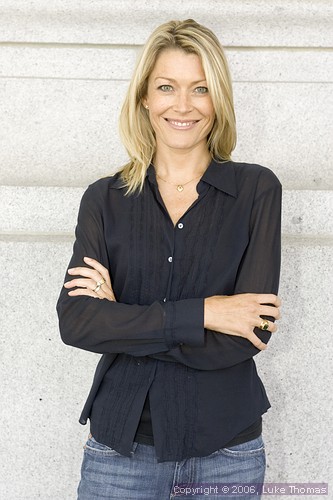 Ruby Rippey-Tourk
Photo(s) by Luke Thomas
By Brent Begin, Bay City News
February 15, 2007, 3:30 p.m.
SAN FRANCISCO (BCN) - San Francisco City Attorney Dennis Herrera announced today his opposition to the public release of detailed information related to sick pay given to Mayor Gavin Newsom's former appointments secretary, Ruby Rippey-Tourk.
In a statement, Herrera promised to investigate whether payments to Rippey-Tourk were acceptable, including a "retroactive payment for leave made at the end of her term of service."
Full story, click here.
---
Overheard in Fog City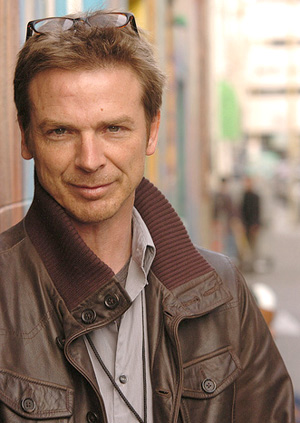 Luke Thomas, Fog City Journal publisher.
Photo by Adam Aufdencamp
By Luke Thomas
February 16, 2007
Room 200 abuse of the public trust at the expense of San Francisco tax payers?
Ruby Rippey Tourk, the now infamous adulterer, came and went at the pleasure of the mayor in more ways than one, according to a confidential source.
Full story, click here.
---
BALCO defense lawyer guilty of leaking testimony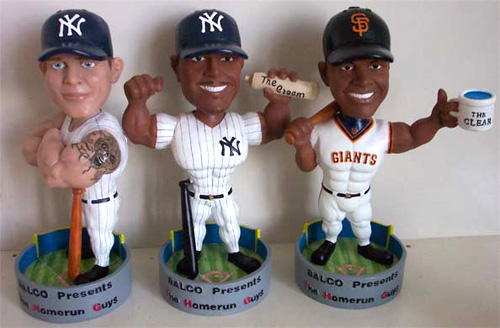 Photo courtesy www.thehomerunguys.com
By Julia Cheever, Bay City News Service

February 16, 2007
SAN FRANCISCO (BCN) - A former defense lawyer in the BALCO, or Bay Area Laboratory Co-Operative, sports steroids case pleaded guilty in federal court in San Francisco Thursday to charges of leaking of grand jury testimony by Barry Bonds and other athletes to two San Francisco Chronicle reporters.
Full story, click here.
---
U.S. Attorney Ryan leaving,
interim replacement named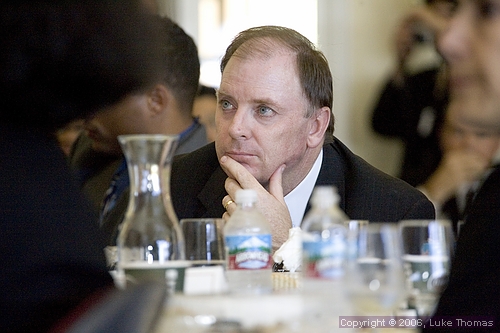 U.S. Attorney Kevin Ryan
Photo(s) by Luke Thomas
By Jason Bennert, Bay City News Service

February 16, 2007
United States Attorney Kevin Ryan announced yesterday that today will be his last day on the job, and the Justice Department simultaneously named a former South Carolina federal prosecutor as his interim replacement.
Full story, click here.
---
COURT JESTERINGS
With h brown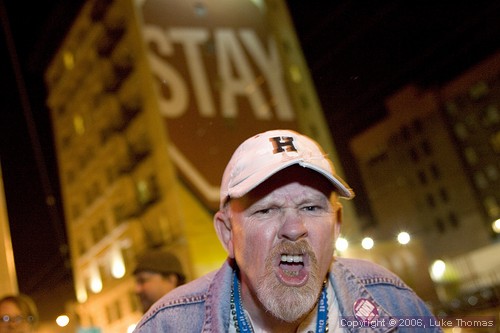 Photo(s) by Luke Thomas
Reforming the SFPD
City needs Public Safety Officers
February 15, 2007
There absolutely cannot be police reform in San Francisco as long as Gavin Newsom is mayor. Further, reform cannot come with Louise Renne as the head of the Police Commission. The Office of Citizens Complaints cannot do it's work with light-duty police officers working in their offices. Both the Commission and the OCC (as well as the Ethics Commission) need dramatic staff increases. The Police Chief should be fired immediately.
Full story, click here.
---
And in other news...
- Sleep aid found in body of Standford student Zhou
- Assessor-Recorder Ting wants San Francisco to be solar leader
- Bay Area home prices slip for 24th month in a row
- Study: Car free Golden Gate park attendance doubles
---
FCJ Quote of the Day


"It's double-talk. Basically she's got her finger to the wind
and it's the wind coming from the forces of war and continued occupation of Iraq."
- Ralph Nader on Pelosi, 2/15/7
---
Bay Area Weather Forecast

Current satellite photo courtesy NOAA Satellite Service

Weather, click here
---
More Fog City Journal stories, click here.